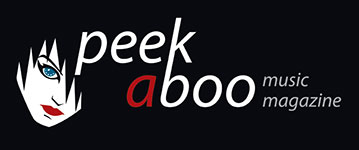 like this news item
---
---
You can do a lot with the internet, making music for example, even when your band partner lives at the other side of the world! Via the net Laura Lee Schultz (a Canadian who lives in Ghent ) composed with Sarah Jane Truman from Vancouver a few songs.
The result can be heard on their debut EP Familiar Haunts. The single, Captain Of Dads, has a very nice clip in which we can see the nice interplay between the two cities. Below you can see the clip!
---
Met het internet kan je natuurlijk alles doen, bijvoorbeeld muziek maken! Laura Lee Schultz (een Canadese die in Gent woont) componeerde samen met Sarah Jane Truman uit Vancouver een paar nummers via het net. Het resultaat kun je horen op hun debuut EP Familiar Haunts. Daar is de single, Captain of Dads, uit getrokken en ook hier zien we de leuke wisselwerking tussen de twee steden. Onderaan kan je het clipje zien!