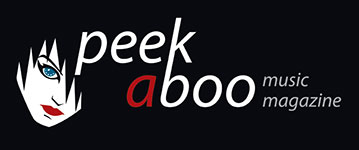 like this news item
---
Peek-A-Boo presents the new clip of T.A.N.K feat. Björn Strid (Soilwork)
28th of October 2015, 21:37
---
French metal band T.A.N.K has released a new video with Björn "Speed" Strid from SOILWORK as special guest. The song is called Blood Relation, taken from the new album SYMBIOSIS (2015/Symbol Muzik).
T.A.N.K will be on tour with Soilwork and HateSphere this fall:
27th November : KB , Malmö , Sweden
28th November : Herford X , Herford , Germany
29th November : Kufa , Lyss , Switzerland
30th November : Le Port Franc, Sion, Switzerland
1st December : Colony Club , Brescia , Italy
2nd December : Backstage Halle , Munich , Germany
3rd December : Schlachthof , Wiesbaden , Germany
4th December : Hellraiser , Leipzig , Germany
6th December : Bi Nuu, Berlin , Germany
7th December : Logo , Hamburg, Germany
8th December : Luxor , Koln , Germany
10th December : 013, Tillburg , Netherlands
11th December : Biebob , Vooselaar , Belgium :
14th December , Trabendo, Paris, France
18th December : CC John Lennon , Limoges , France
19th December : CCO , Lyon , France
---
De Franse metalband T.A.N.K heft net een nieuwe video uit met Björn "Speed" Strid van SOILWORK als gast. Het nummer is Blood Relation, en komt uit het nieuwe album SYMBIOSIS (2015/Symbol Muzik).
T.A.N.K gaat deze herfst samen met Soilwork en HateSphere op toer. De data vind je in de Engelstalige versie.