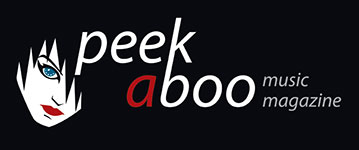 like this news item
---
---
In cinemas 8th of July
The story of Universal Pictures and Illumination Entertainment's Minions begins at the dawn of time. Starting as single-celled yellow organisms, Minions evolve through the ages, perpetually serving the most despicable of masters. Continuously unsuccessful at keeping these masters—from T. rex to Napoleon—the Minions find themselves without someone to serve and fall into a deep depression.
But one Minion named Kevin has a plan, and he—alongside teenage rebel Stuart and lovable little Bob—ventures out into the world to find a new evil boss for his brethren to follow.
The trio embarks upon a thrilling journey that ultimately leads them to their next potential master, Scarlet Overkill (Academy Award® winner Sandra Bullock), the world's first-ever female super-villain. They travel from frigid Antarctica to 1960s New York City, ending in mod London, where they must face their biggest challenge to date: saving all of Minionkind...from annihilation.
Featuring a soundtrack of hit music from the '60s that still permeates our culture today, Minions is produced by Illumination's Chris Meledandri and Janet Healy, and is directed by Pierre Coffin and Kyle Balda. Brian Lynch has written the screenplay for the 3D-CG comedy adventure, and Chris Renaud serves as executive producer of the film.
---
8 juli 2015 in de bioscoop
Universal Pictures en Illumination Entertainment presenteren het verhaal van de MINIONS. eeuwen geleden waren de Minions een eencellig geel organisme. Door de jaren heen zijn ze geëvolueerd tot hulpjes van de meest verschrikkelijke slechteriken, van T.Rex tot Napoleon. Helaas waren ze niet zo succesvol in het uitvoeren van hun taak en raakten ze werkloos.
Maar dan heeft Minion Kevin een plan: samen met zijn vrienden Stuart, de rebelse Minion, en de schattige Bob gaat hij op zoek naar en nieuwe slechterik die de Minions kunnen assisteren. Het trio raakt verzeild in een spannend avontuur en ontmoet een nieuwe geschikte schurk. Scarlet Overkill (Academy Award® winnaar Sandra Bullock), 's werelds eerste vrouwelijke superschurk. Kevin, Stuart en Bob maken een reis van Antartica naar New York City in de jaren '60. Uiteindelijk belandt het vrolijke gele trio in Londen waar zij hun grootste uitdaging moeten aangaan: het redden van alle Minions.
Van de makers van DESPICABLE ME/VERSCHRIKKELIJKE IKKE. De soundtrack van MINIONS bestaat uit de heerlijke bekende jaren '60 muziek. MINIONS is geproduceerd door Chris Meledandri en Janet Healy van Illumination Entertainment. Geregisseerd door Pierre Coffin en Kyle Balda. Geschreven door Brian Lynch. Chris Renaud is uitvoerend producent van de film.