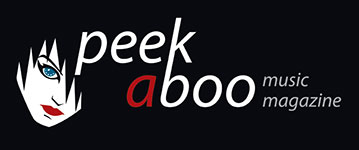 like this news item
---
---
From 16th December on in the theatres: KRAMPUS
Director: Michael Dougherty
Stars: Adam Scott, Toni Collette, Allison Tolman
When his dysfunctional family clashes over the holidays, young Max (Emjay Anthony) is disillusioned and turns his back on Christmas. Little does he know, this lack of festive spirit has unleashed the wrath of Krampus: a demonic force of ancient evil intent on punishing non-believers. All hell breaks loose as beloved holiday icons take on a monstrous life of their own, laying siege to the fractured family's home and forcing them to fight for each other if they hope to survive.
---
Synopsis:
In Krampus, een film van Legendary Pictures, onthult een duister wezen een ongeziene kant van Kerstmis.
Jonge Max is ontgoocheld in Kerstmis nadat zijn familie ruzie maakt tijdens de feesten. Wat hij echter niet weet, is dat hij met zijn desinteresse in Kerstmis de demoon Krampus doet ontwaken, een oud kwaad dat ongelovigen wil straffen.
De hel breekt los wanneer geliefde Kerst-iconen een monsterlijke vorm aannemen en het huis bestormen, waardoor Max en zijn familie moeten vechten voor hun leven.
In deze horror komedie spelen Adam Scott, Toni Collette, David Koechner, Allison Tolman, Conchata Ferrell, Stefania Lavie Owen en Krista Stadler.
Krampus en diens trawanten zijn gecreëerd door Weta Workshop en Weta Digital, beiden geprezen om hun werk voor Lord of the Rings, de Hobit triologie en King Kong.
Geschreven en geregisseerd door Michael Dougherty, (Trick 'r Treat) met mede-auteurs Zach Shields en Todd Casey, geproduceerd door Thomas Tull en Jon Jashni van Legendary en Alex Garcia en Dougherty. De film wordt uitgebracht door Universal Pictures.
Genre: Horror-Comedy
Cast: Adam Scott, Toni Collette, David Koechner, Allison Tolman, Conchata Ferrell, Emjay Anthony, Stefania Lavie Owen with Krista Stadler
Directed by: Michael Dougherty
Written by: Michael Dougherty & Zach Shields & Todd Casey
Produced by: Thomas Tull, Jon Jashni, Alex Garcia, Michael Dougherty
Executive Producer: Daniel Stillman
VANAF 16 DECEMBER IN DE BIOSCOOP