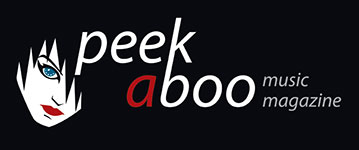 like this news item
---
---
Available from 15th June: the 4th season of Hell On Wheels
Creators: Joe Gayton, Tony Gayton
Stars: Anson Mount, Colm Meaney, Phil Burke
Cullen Bohannon, a former soldier and slaveholder, follows the track of a band of Union soldiers, the killers of his wife. This brings him to the middle of one of the biggest projects in US history, the building of the transcontinental railroad. After the war years in the 1860s, this undertaking connected the prospering east with the still wild west.
---
Verkrijgbaar vanaf 15 juli 2015
Het is 1867, het derde jaar van de aanleg van de trans-Atlantische spoorweg die door hartje Amerika kruist. Cullen Bohannon (Anson Mount) heeft de leiding over de ruige spoorbouwers van de Union Pacific, die proberen zo snel mogelijk de oost- en westkust van Amerika met elkaar te verbinden. Hierbij wordt hij echter in de weg gezeten door saboterende concurrenten, dodelijke criminelen en voormalig vrienden die zich tegen hem hebben gekeerd. Hell on Wheels is de hitserie van AMC (The Walking Dead, Breaking Bad) over geweld, macht en corruptie in het bikkelharde wilde westen.
Regie:
Joe Gayton, Tony Gayton
Cast:
Colm Meaney (Law Abiding Citizen), Anson Mount (Safe), Common (Terminator Salvation)
Speelduur:
430 minuten
NA DE SUCCESVOLLE EERSTE DRIE SEIZOENEN IS ER NU HET VIERDE SEIZOEN VAN DE KWALITEITSSERIE VAN AMC
VAN DE ZENDER AMC, VAN O.A. MAD MEN, BREAKING BAD EN THE WALKING DEAD.
MET ANSON MOUNT (SAFE, DOLLHOUSE) COLM MEANEY (LAW ABIDING CITIZEN, CON AIR) EN COMMON (TERMINATOR SALVATION, WANTED)