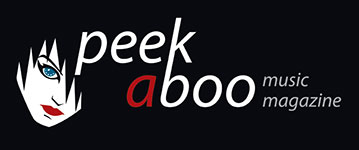 like this news item
---
---
The next edition of the Film Music & Sound Seminar will focus on 'British Film Music' and will take place on Thursday 22 October 2015 from 9h30 a.m. to 4h30 p.m.
Film Fest Gent annualy organises the Film Music Seminar in collaboration with the University College Gent, School of Arts and curated by dr. Martine Huvenne. Year after year, famous and important professionals of the film music industry teach participants about film music or sound design.
The first part of the seminar will be a conversation with composer George Fenton. We will focus on his longlasting collaboration with director Ken Loach, among other directors. The second part we will invite several British composers for a debate concerning the difference between collaborations for British and North American productions. Dr. Martine Huvenne will be leading the debate.
Dr. Martine Huvenne is researcher and lecturer sound and music for film at the Faculty of Audiovisual Arts of the School of Arts Gent, University College Ghent and LUCA School of Arts. She completed her PhD on "Sound as Inner Movement in the Transfer of Experience in film: a Phenomenological Approach" at the University of Amsterdam. During the years following a Laban training course with Rob Struyf (who himself was trained by Kurt Jooss), she organized dance workshops exploring the interaction between music/composition and movement /composition.
Martine Huvenne is also curator and co-organizer of the Ghent Film Fest's annual seminar on music and sound design in film. She coordinates the curriculum development for a European Master of Arts in Sound (www.emasound.org) which is intended to start in August 2015.
Film Music & Sound Seminar- Thursday 22 October 2015 - 9:30 - Kinepolis
Tickets (€15 / €20)
GREAT BRITISH FILM MUSIC - Saturday 24 October 2015 - 20:00 - Bijloke
Tickets (€20 / €30)