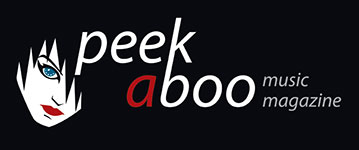 like this news item
---
---
To celebrate the release of ALTERED STATES, the Roach / Schulte collaboration RITUAL GROUND is now available on Bandcamp.
Twenty-five years ago, Solitaire appeared on the German e-music scene with Altered States. Projekt makes this album available for the first time digitally.
Altered States was the 1990 debut CD-release from SOLITAIRE. Founded by the duo Elmar Schulte and Rüdiger Gleisberg in 1989, they performed their first concert in Berlin, two days after the fall of the wall. Several CD productions followed Altered States including Ritual Ground (Elmar Schulte and Steve Roach), Fearless and Nocturnes (Elmar Schulte and Rüdiger Gleisberg). Solitaire created their own style somewhere between electronic, ambient and psychedelic. Solitaire's music has been used in Hollywood films such as "Heat" and "Blade".
projektrecords.bandcamp.com/album/altered-states-25th-anniversary-edition