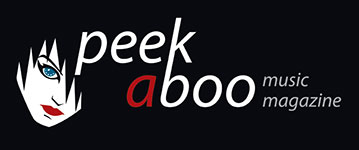 like this news item
---
---
Arrow Video is excited to announce the Blu-ray world premiere release of Yasuharu Hasebe's Retaliation starring Jo Shishido (Branded to Kill). This gritty and cynical Japanese thriller will be released in both the UK and US from 11th/12th May 2015.
Hasebe and Shishido are here on the upswing from their earlier collaboration on the cool monochrome Massacre Gun as Nikkatsu makes Retaliation an 'A' movie, shot in colour, with a starrier cast, this time adding genre icon and the studio's biggest star (hence the A production values), Akira Kobayashi (Battles Without Honour and Humanity), and in an early role, the soon-to-be superstar Meiko Kaji (Lady Snowblood, Female Prisoner #701: Scorpion).
Featuring exclusive new interviews, with star Jô Shishido and an extensive study of both Hasebe and Shishido's careers by renowned critic and historian Tony Rayns. The package also features a trailer, gallery and a reversible sleeve featuring original and newly commissioned artwork by Ian MacEwan. The enclosed booklet features new writing on the film by Japanese cinema expert Jasper Sharp and is illustrated throughout by MacEwan.
Synopsis
In 1969 future sexploitation specialist Yasuharu Hasebe (Stray Cat Rock: Sex Hunter) teamed up with the inimitable Jô Shishido (Branded to Kill, Youth of the Beast) for a follow up to their yakuza hit Massacre Gun.
A tale of gang warfare that features a raft of the period's most iconic stars, Akira Kobayashi (Battles Without Honor and Humanity, The Flowers and The Angry Waves) is a yakuza lieutenant who emerges from jail to find his gang dispersed and his aging boss in his sickbed. Shishido is the rival waiting to kill him and a young Meiko Kaji (Lady Snowblood) is the girl caught in the crossfire.
Gritty and cynical, Retaliation is a hardboiled precursor to Kinji Fukasaku's revisionist yakuza pictures of the 1970s.
Special Features
· Limited Edition Blu-ray (3000 copies only)
· Restored High Definition Blu-ray (1080p) and Standard Definition DVD presentation, on Blu-ray for the first time in the world!
· Original uncompressed mono PCM audio
· Newly translated English subtitles
· Brand new interview with star Jô Shishido
· Interview with renowned critic and historian Tony Rayns
· Original theatrical trailer
· Gallery featuring rare promotional images
· Reversible sleeve featuring original and newly commissioned artwork by Ian MacEwan
· Booklet featuring new writing on the film by Japanese cinema expert Jasper Sharp, newly illustrated by Ian MacEwan and featuring original archive stills