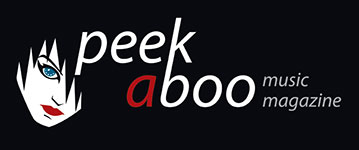 like this news item
---
---
Out on 8th July on E One: the second season from Peaky Blinders
Creator: Steven Knight
Stars: Cillian Murphy, Sam Neill, Paul Anderson
A gangster family epic set in 1919 Birmingham, England and centered on a gang who sew razor blades in the peaks of their caps, and their fierce boss Tommy Shelby, who means to move up in the world.
---
Vanaf 8 juli op E1 : Het tweede seizoen van Peaky Blinders
Birmingham, vlak na de Eerste Wereldoorlog. De Peaky Blinders bende maakt de straten van de Engelse stad onveilig. De criminelen zijn te herkennen aan de scheermesjes die ze in hun petten naaiden. Hun leider is de gevaarlijke Tommy Shelby. De hulp van inspecteur Chester Campbell uit Belfast wordt ingeroepen om de straten van Birmingham schoon te vegen van al het gespuis.
Regie:
Steven Knight
Cast:
Sam Neill, Tom Hardy, Cillian Murphy, Paul Anderson
Speelduur:
360 minuten
DE RAUWE BRITSE MISDAADSERIE VAN DE BBC
HET TWEEDE SEIZOEN VAN DEZE KWALITEITSSERIE WAAR TOM HARDY (MAD MAX: FURY ROAD) ZIJN ENTREE MAAKT
VAN CREATOR STEVEN KNIGHT, DE SCHRIJVER VAN EASTERN PROMISES