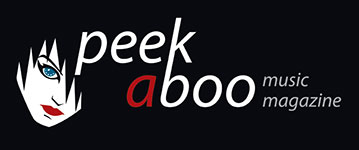 like this news item
---
---
On November, 20th, Sigiswald Kuijken performs a cello suite and a partita by J.S. Bach in the Art Centre België (Hasselt). It is a unique opportunity to see one of Belgium's greatest classical musicians at work. His appearance is part of a Bach homage organized by the KC in collaboration with the Municipal Conservatory of Music, Word and Drama. Afterwards singer-songwriter Vinze will mount the stage.

Don't miss this concert!

Program:
20.30 hrs Bach Hommage
21.30 hrs Sigiswald Kuijken
23.00 uur Vinze
KC België, 20th November 2015 at 20.30 hrs.
Tickets & info: http://www.kunstencentrumbelgie.com
---
Op 20 november is Sigiswald Kuijken in het Kunstencentrum België (Hasselt) te gast voor de uitvoering van een cellosuite en een partita van J.S. Bach. Het is een unieke gelegenheid om één van onze grootste klassieke muzikanten aan het werk te zien op een terrein dat hij heel erg goed kent. Zijn optreden kadert in een Bach-hommage die het KC organiseert in samenwerking met het Stedelijk Conservatorium voor Muziek, Woord en Drama. Studenten en docenten van het Hasselts Conservatorium gaan 's middags in 'dialoog' met de grote Bach-kenner over het (her)interpreteren van de muziek van de Duitse barokgrootmeester en 's avonds is er een Bach-hommage en nadien een optreden van Sigiswald Kuijken, waarvan de opbrengst besteed wordt aan de financiering van de opname (cd en dvd) van Mozarts Entführung aus dem Serail door La Petite Bande. Nadien is er een solo-optreden van singer-songwriter Vinze (Stefan Huber).

Wat ons betreft: niet te missen!
Programma:
20.30 uur Bach-Hommage (i.s.m.het Stedelijk Conservatorium)
21.30 uur Sigiswald Kuijken
23.00 uur Vinze

KC België, 20 november 2015 om 20.30 uur.
Tickets en info: http://www.kunstencentrumbelgie.com