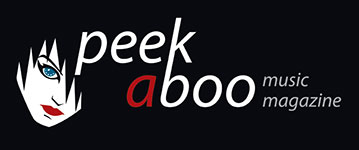 like this news item
---
---
On 26th August in Belgian theatres: DHEEPAN
Director: Jacques Audiard
Stars: Jesuthasan Antonythasan, Kalieaswari Srinivasan, Claudine Vinasithamby
Dheepan is a Tamil freedom fighter, a Tiger. In Sri Lanka, the Civil War is reaching its end, and defeat is near. Dheepan decides to flee, taking with him two strangers - a woman and a little girl - hoping that they will make it easier for him to claim asylum in Europe. Arriving in Paris, the 'family' moves from one temporary home to another until Dheepan finds work as the caretaker of a run-down housing block in the suburbs. He works to build a new life and a real home for his 'wife' and his 'daughter', but the daily violence he confronts quickly reopens his war wounds, and Dheepan is forced to reconnect with his warrior's instincts to protect the people he hopes will become his true family.
---
Release in België op 26 augustus 2015
"An immensely powerful work." The Guardian ****
"Radical and bold... an astonishing film that turns conventional thinking about immigrants on its head." The Independent *****
"Audiards film heeft de grote verdienste dat hij voorbij allerlei koppige soorten beeldvorming kijkt waarin Europa zich vastrijdt en opsluit: over de migrant, onze kosmopolitische grootsteden, de wereld buiten Europa." KVS-directeur Jan Goossens in De Standaard
Een film van Jacques Audiard (De rouille et d'os, Un prophète, De battre mon coeur s'est arrêté)
Met Anthonythasan Jesuthasan, Kalieaswari Srinivasan, Claudine Vinasithamby, Vincent Rottiers (La marche) en Marc Zinga (Spectre)
Soundtrack gecomponeerd door Nicolas Jaar
Synopsis
Om de burgeroorlog in Sri Lanka te onvluchten, poseren een ex-Tamil Tijger, een vrouw en een meisje als een familie, zodat ze als vluchteling erkend kunnen worden in Frankrijk. Ze komen terecht in een voorstad van Parijs. Ze kennen elkaar nauwelijks, maar proberen samen een leven op te bouwen.