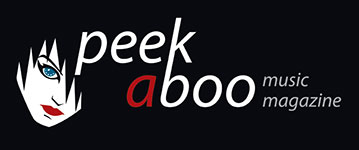 like this news item
---
---
In May 2016 the third album of Spectra*Paris will be released, the dark pop project of Elena Alice Fossi , front woman of Kirlian Camera. The album is produced by Elena, Angelo Bergamini and the legendary John Fryer.
So you'll need five months of patience , but to soften the suffering of waiting, Elena has a lovely gift for the fans.
Some early Spectra*Paris songs will be available for free. We suggest you to like the Facebook page of Spectra*Paris, so you know what songs will be available.
The first is the Spectramix of Falsos Suenos , the track that was on the first Spectra*Paris CD (Dead Models Society).
---
In mei 2016 verschijnt het derde album van Spectra*Paris, het darkpopproject van Elena Alice Fossi, frontvrouw van Kirlian Camera. De plaat wordt geproduceerd door Elena, Angelo Bergamini en de legendarische John Fryer.
Nog vijf maanden geduld, maar om het lijden van het wachten wat te verzachten heeft Elena een mooi geschenk voor de fans.
Vroegere Spectra*Paris worden gratis ter beschikking gesteld voor de fans. We raden je dan ook aan om de Facebookpagina van Spectra*Paris leuk te vinden zodat je op de hoogte blijft van de tracks die beschikbaar zullen worden gesteld.
De eerste is de Spectramix van Falsos Suenos, het nummer dat op de eerste Spectra*Paris plaat (Dead Models Society) stond.
Onderaan vind je de Soundcloud-link.