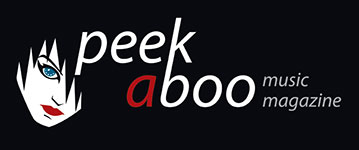 like this news item
---
---
If you 're in love with irresistible synth pop like Keluar or Sixth June, then you should definitely check out Cult Club. This Berlin duo that consists of Sally Jørgensen and László Antal has a passion for old electro pop singles, and from this love Cult Club was born.
Never Enough is their first maxi -single , and the result is astounding. However be quick, because this wonderful item is released on 350 copies only!
On this link you can listen to the songs and order the record.
---
Indien je verliefd bent op onweerstaanbare synthpop zoals Keluar of Sixth June, moet je beslist Cult Club uitchecken. Dit Berlijnse duo dat uit Sally Jørgensen en László Antal bestaat, heeft een gezamenlijke passie voor oude electro pop singles, en vanuit deze liefde is Cult Club ontstaan.
Never Enough is hun eerste maxi-single en het resultaat is ronduit verbluffend. Wees er echter vlug bij, want dit heerlijke hebbeding is op 350 exemplaren uitgegeven!
Op deze link kun je de nummers beluisteren, en de plaat bestellen.