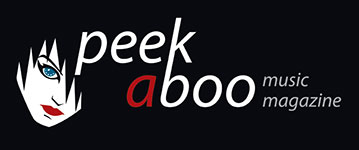 like this news item
---
---
The 42nd edition of Film Fest Gent will open on Tuesday October 13th with Robin Pront's debut film 'The Ardennes' starring Kevin Janssens, Jeroen Perceval and Veerle Baetens.
Synopsis: A brutal home jacking goes hopelessly wrong. Dave, one of the two robbers, manages to run off, leaving his brother Kenneth behind. Four years later Kenneth is released from prison but a lot has changed over time. Dave has his life back on track and is trying to help Kenneth wherever possible, but is witnessing how his highly-strung brother tries to win back his ex-girlfriend Sylvie.
Next to Veerle Baetens ('Broken Circle Breakdown'), Kevin Janssens ('Missing Persons Unit') and co-writer Jeroen Perceval ('Bullhead'), the supporting actors are Jan Bijvoet ('Borgman), Sam Louwyck ('The Wonders'), Viviane De Muynck ('Racing Hearts') and Peter Van den Begin ('Kebab Royal').
Director Robin Pront: "As a young filmmaker I couldn't imagine a better start for my first feature film. To open Film Fest Gent is the greatest honour you can achieve with your film in Belgium. Needless to say I'm very pleased with this opportunity. Another perk is that after several unsuccessful attempts, I will now finally get to attend the opening night of the film festival ;-) !"
Artistic director of Film Fest Gent, Patrick Duynslaegher on choosing 'The Ardennes' as the opening film: "We are delighted to open the 42nd edition of Film Fest Gent with 'The Ardennes'. It's a film festival's duty to spot and showcase new talent. Which is certainly the case with Robin Pront, whose first feature film is a hole in one. It's an amazing and, especially for Flanders, a rather unique mix of genre and arthouse cinema. This dark thriller is an uncut Flemish noir, not suitable for viewers who can't take a little bloodshed, but highly recommended for anyone who wants to see a purebred filmmaker at work and enjoy the remarkable performances by Veerle Baetens, Kevin Janssens and Jeroen Perceval."
'The Ardennes' was produced by Bart Van Langendonck for Savage Film, co-produced by Eyeworks and PRPL/Bastide Films in the Netherlands and will be distributed in Belgium by Kinepolis Film Distribution (KFD). The film will be released nationally on October 14th 2015.
The 42nd Film Fest Gent runs from 13 to 24 October at Kinepolis Ghent, Studio Skoop, Sphinx, Vooruit, KASKcinema, Music Centre Bijloke and Kuipke.
Information can be found on www.filmfestival.be.
---
De 42e editie van Film Fest Gent opent op dinsdag 13 oktober met D'Ardennen, de debuutfilm van Robin Pront met in de hoofdrollen Kevin Janssens, Jeroen Perceval en Veerle Baetens.
In 'D'Ardennen' gaat een brutale homejacking hopeloos fout. Dave, één van de twee overvallers, moet z'n broer Kenneth noodgedwongen achterlaten. Vier jaar later komt Kenneth vrij en is er veel veranderd. Dave heeft z'n leven op de rails gekregen en probeert z'n broer te helpen waar mogelijk maar kijkt met lede ogen toe hoe ongeleid projectiel Kenneth ten koste van alles z'n ex-vriendin Sylvie terug voor zich probeert te winnen.
Naast hoofdrolspelers Veerle Baetens, Kevin Janssens en Jeroen Perceval (die ook samen met Robin Pront het scenario schreef) worden de bijrollen vertolkt door Jan Bijvoet, Sam Louwyck, Viviane De Muynck en Peter Van den Begin.
Regisseur Robin Pront: "Als jonge filmmaker kon ik me geen betere start voor mijn eerste langspeelfilm voorstellen. Het filmfestival van Gent te mogen openen, is in België de grootste eer die je met je film kan behalen. Ik ben dan ook ontzettend blij met deze opportuniteit. En bovendien: na 10 jaar vruchteloos proberen, zal ik nu eindelijk eens binnen mogen op de openingsavond van het filmfestival ! ;-) "
Artistiek directeur Film Fest Gent Patrick Duynslaegher over de keuze van 'D'Ardennen': "We zijn bijzonder blij om de 42e editie van Film Fest Gent te kunnen openen met 'D'Ardennen'. Het is de taak van een filmfestival om nieuw talent te spotten. Wat we nu zeker doen door de rode loper uit te rollen voor Robin Pront, wiens eerste lange speelfilm meteen een schot in de roos is: een verbazende en in de Vlaamse cinema vrij unieke mix van genre-cinema en auteursfilm. Deze donkere thriller is onversneden Flemish noir, niet geschikt voor toeschouwers die niet tegen een bloederig stootje kunnen, maar warm aanbevolen voor iedereen die een rasecht filmer aan het werk wil zien en van de verrassende prestaties wil genieten van Veerle Baetens, Kevin Janssens en Jeroen Perceval."
'D'Ardennen' werd geproduceerd door Bart Van Langendonck voor Savage Film in coproductie met Eyeworks en PRPL/Bastide Films in Nederland en wordt verdeeld door Kinepolis Film Distribution (KFD). Release voorzien op woensdag 14 oktober.
Het 42e Film Fest Gent loopt van 13 tot en met 24 oktober in Kinepolis Gent, Studio Skoop, Sphinx, Vooruit, KASKcinema, Bijloke en 't Kuipke.