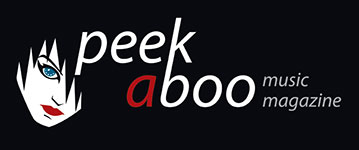 like this news item
---
---
Monica Richards releases a new coloring book for adults.
After her first successful kickstarter project, The Goddess, this time she is focussing on Gargoyles and Garden creatures, but still needs some help with this new Kickstarter project.
Monica has recreated some of her classic gargoyles along with creatures that inhabit gardens, including fairies and floral motifs. The Booke of Gargoyles and Garden Creatures is full of her classic Folk Art, with thicker lines and areas that can be colored with pencils, markers, alcohol pens or brushes. Some drawings are quite simple, some may be a bit more detailed, this book is made for anyone and everyone, kids and adults alike.
As usual with a nice choice of some beautiful rewards !
And just in time for the holidays! If you back this project as a gift, we'll send a special coloring card to the recipient in time*, letting them know they will be receiving the Booke of Gargoyles and Garden Creatures as a gift from you! That way you can send a Holiday gift, and the book itself will then be shipped to them when it's ready!"
Monica will be one of the main acts at this year's Black Easter at where she'll perform an exclusive European show.
---
Een kleurboek voor volwassenen? Het bestaat hoor, en de maakster is niemand minder dan Monica Richards. Haar eerste kleurboek was De Godin, maar deze keer richt ze zich op waterspuwers en tuinwezens, maar Monica kan nog heel wat hulp gebruik via het Kickstarter project.

Monica heeft een aantal van haar klassieke waterspuwers samengebracht met tuinwezens, zoals feeën en bloemmotieven. The Booke of Gargoyles and Garden Creatures staat vol met haar klassieke volkskunst, met dikkere lijnen en gebieden die met potloden, stiften, alcoholpennen of met borstels kunnen worden ingekleurd. Sommige tekeningen zijn vrij eenvoudig, sommige een beetje meer gedetailleerd, desalniettemin is dit kleurboek gemaakt voor zowel kinderen als volwassenen.

Het kleurboek komt net op tijd voor de feestdagen! Als je dit project als een geschenk wil geven, zal de ontvanger een speciale kleurenkaart krijgen met de boodschap dat zij dit boek als cadeau hebben gekregen.
Monica Richards is ook te zien als één van de hoofdacts op Black Easter, en dit met een exclusief Europees optreden.
www.kickstarter.com/projects/zedpresents/monica-richards-booke-of-gargoyles-adult-coloring