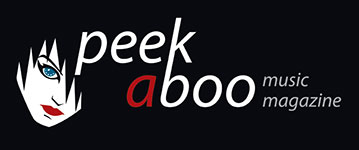 like this news item
---
---
The Boy Next Door will be released on UNiversal at 15th July 2015
Director:Rob Cohen
Stars:Jennifer Lopez, Ryan Guzman, Kristin Chenoweth
When a handsome, charming teenager named Noah (Ryan Guzman) moves in next door, newly separated high-school teacher Claire Peterson (Jennifer Lopez) encourages his friendship and engages in a little bit of harmless (or so she thinks) flirtation. Although Noah spends much of the time hanging out with Claire's son, the teen's attraction to her is palpable. One night, Claire gives in to temptation and lets Noah seduce her, but when she tries to end the relationship, he turns violent.
---
The Boy Next Door (2015) – USA vanaf 15/07/2015 in de winkel
■Thriller
■Regie: Rob Cohen
■Cast: Ryan Guzman, Kristin Chenoweth, Jennifer Lopez
Na een echtscheiding geeft Claire (Jennifer Lopez) in een zwak moment toe aan de verleiding van de 19-jarige Noah (Ryan Guzman) waarna zij samen een gepassioneerde nacht doorbrengen. Claire probeert de romance te beëindigen, maar Noah's flirt verandert al snel in een gevaarlijke en gewelddadige obsessie. Claire wordt tot het uiterste gedreven om haar leven en alles wat zij lief heeft te beschermen. The Boy Next Door van regisseur Rob Cohen (The Fast and The Furious) is een psychologische thriller over een geheime relatie die veel te ver gaat.
THE BOY NEXT DOOR (Un Voisin Trop Parfait) – DVD
■Speelduur: 87′
■2.40:1
■Frans Dolby Digital 5.1
■Engels Dolby Digital 5.1
■Ondertiteling: Engels voor doven en slechthorenden, Frans, Nederlands, Duits
THE BOY NEXT DOOR (Un Voisin Trop Parfait) – BLU-RAY
■Speelduur: 90′
■2.40:1 – 1080p
■Frans DTS-Surround 5.1
■Engels DTS-HD Master Audio 5.1
■Ondertiteling: Engels voor doven en slechthorenden, Frans, Nederlands, Duits
Extra's
■Deleted scenes
■Making of
■Commentary with Rob Cohen