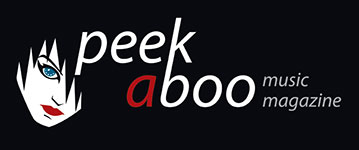 like this news item
---
---
Available from 17th june on DVd and Blu-ray: THE LAST SHIP
Creators:Steven Kane, Hank Steinberg
Stars:Eric Dane, Rhona Mitra, Adam Baldwin

Naval Destroyer Nathan James is sent on what they're told is a research mission in the Arctic. Accompanying them is scientist, Rachel Scott. After a few months in the Arctic while Scott is on the ice doing research, some men attack them. They get back to the ship and the Commander, Tom Chandler asks the doctor what's going on. She says that a deadly disease broke out a few months ago. At first, they thought it was contained but they had no cure. They felt that the cure was in the Arctic which why she's here. But she has since received word that it has now spread to most of the globe. Chandler tries to call the President but learns the President and Vice President are dead and the US government might not have long to survive. The current President tells him that the Nathan James was not in the hot zone so he and his crew are OK. But now it's up to them to safeguard Scott because she holds the key to the planet's survival. But there are those who want the cure too and will do what they...
---
Er zijn slechtere plaatsen op aarde om tijdens een wereldwijde pandemie te vertoeven dan op de ogenschijnlijk rustige U.S.S. Nathan James, die op het moment van de uitbraak moederziel alleen rond de poolcirkel dobbert. Niets is echter wat het lijkt in het spannende The Last Ship, want al snel blijkt dat de tocht van het schip allerminst een pleziervaart is. Bovendien vaart de enige persoon die het virus misschien een halt kan toeroepen mee, waardoor het schip al snel een doelwit wordt...

Executive producer van de reeks is Michael Bay, de man die de bioscoopkassa's al meermaals liet daveren met onder andere Transformers, Armageddon en Pearl Harbor. Aan boord vinden we ook nog de knappe Rhona Mitra (Strike Back, Shooter), Adam Baldwin (Chuck) en Eric Dane (Grey's Anatomy) terug.
Het eerste seizoen van The Last Ship is vanaf 17 juni beschikbaar op Blu-ray™ en DVD.
SYNOPSIS
Een wereldwijde pandemie heeft de wereldbevolking uitgedund. Na vier maanden radiostilte op de Zuidpool keert de crew van de U.S.S. Nathan James terug naar huis, met microbiologe Rachel Scott (Rhona Mitra) aan boord. Ze is de laatste persoon die het virus mogelijk een halt zou kunnen toeroepen. De bemanning en hun kapitein moeten echter eerst de harde waarheid onder ogen zien: zij zijn op miraculeuze wijze overgebleven in een wereld met bijzonder weinig overlevenden.
Het schip en de crew is op een missie om de wereld te redden. De laatste missie, en de enige hoop van de wereldbevolking - in leven blijven tot er een geneesmiddel is gevonden - voor onze toekomst, onze families en de gehele mensheid.