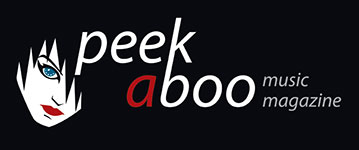 like this news item
---
---
On 2nd September warner releases on DVD and Blu-ray the first season of Gotham
Based upon characters published by DC Entertainment and produced by Warner Bros. Television, GOTHAM is an origin story of the great DC Comics Super-Villains and vigilantes, revealing an entirely new chapter that has never been told. Starring Ben McKenzie ("Southland," "The O.C."), Donal Logue ("Sons of Anarchy," "Terriers," "Vikings," "Copper") and Jada Pinkett Smith ("The Matrix" films, "HawthoRNe"), GOTHAM follows one cop's rise through a dangerously corrupt city teetering on the edge of evil and chronicles the birth of one of the most popular super heroes of our time. Executive producer Bruno Heller ("The Mentalist") wrote the pilot, which was directed and executive-produced by Emmy Award nominee Danny Cannon (the "CSI" franchise, "Nikita"). John Stephens will serve as an executive producer on the series.
---
Met z'n grommende stem, betonnen vuisten en arsenaal aan gadgets bezorgt Batman z'n vijanden steevast nachtmerries, maar er is natuurlijk een periode geweest dat ook Bruce Wayne letterlijk in z'n kinderschoenen stond.
Gotham begint bij het begin, en laat ons kennismaken met personages die The Dark Knight in z'n latere carrière het vuur aan de schenen zullen leggen. Zo passeren onder andere Catwoman, The Riddler en The Penguin de revue. Aan de andere kant van de wet volgen we detectives Bullock en Gordon, waarvan die laatste aan het prille begin staat van een rijk gevulde carrière.
Critici en fans zijn alvast overtuigd, want naast de Critics Choice Television Award voor 'Most Exciting New Series' is men ondertussen begonnen aan de opnames van het nu al langverwachte tweede seizoen. Het eerste seizoen van Gotham, een must voor alle fans van het DC - universum, is vanaf 2 september beschikbaar op Blu-ray™ en DVD.
SYNOPSIS
In Gotham volgen we detective Gordon (Ben McKenzie) en zijn partner Harvey Bullock (Donal Logue) wanneer ze de moord op Thomas en Martha Wayne proberen op te lossen. Tijdens het onderzoek ontmoet Gordon de zoon van het echtpaar, Bruce Wayne, en moet hij de confrontatie aangaan met de imposante gangleider Fish Mooney (Jada Pinkett Smith). Gordon ontmoet ook andere figuren die later de meest beruchte en terugkerende schurken van DC Comics zullen worden, zoals de toekomstige Catwoman (Camren Bicondova) en The Penguin (Robin Lord Taylor).
BONUSMATERIALEN
Deleted Scenes
Gotham Invented
Gotham: Designing The Fiction
The Game of Cobblepot
Gag Reel
Gotham: The Legend Reborn
DC Comics Night at Comic - Con 2014
Character Profiles: Bruce Wayne & Alfred J.Pennyworth, Harvey Bullock, James Gordon, Fish Mooney, Oswald Cobblepot, Dr. Leslie Thompkins