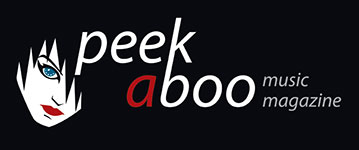 like this news item
---
---
From 6th February in the shops : The November Man
Director: Roger Donaldson
Stars: Pierce Brosnan, Luke Bracey, Olga Kurylenko
Peter Devereaux is a former CIA agent who is asked by the man he worked for to extract a woman who is in Russia and is presently close to a man running for President, who is believed to have committed crimes during the Chechen war. She can give them the name of someone who can prove it. His friend says that she will only come to him. So he goes and she gets the info and tries to get out but the man finds out and tries to stop her. Peter arrives and saves her but as they are getting away they're shot at. She is killed but tells Peter the name before she dies. Peter kills the men who attacked them but when he sees the leader, Mason, a man he trained, he realizes the CIA is involved. He tries to find the person and the only one who might know where she is is Alice Fournier, the social worker who helped her when she came to the West. A CIA bigwig steps in and orders that Devereaux be taken off the case and wants Mason to take care of it. The Presidential candidate sends an assassin to...
---
Vanaf 6 Februari in de winkel:
The November Man, actie/thriller. Pierce Brosnan is terug in deze heerlijke oldschool spionagethriller boordevol actie. Ex-CIA agent Peter Deveraux denkt in alle rust een Zwitsers hotel te runnen, maar wordt terug in het spel gebracht door een ex-collega. Wanneer een vriendin wordt vermoord en zijn protegé de jacht op hem opent is duidelijk dat er dubbelspel wordt gespeeld. Peter zal al zijn kennis en ervaring nodig hebben als blijkt dat de missie van de CIA directie tot in het Kremlin reikt. De enige die hij lijkt te kunnen vertrouwen is de mysterieuze advocate Alice, maar wat is haar motief? Met o.a. Pierce Brosnan, Olga Kurylenko en Luke Bracey.