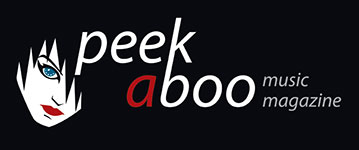 like this news item
---
---
The return of one of the most appreciated bands of the European post industrial underground, :Bahntier// are back with The Age Of Discord, the new album characterized by a bombastic sound both fresh and classic at the same time, with tracks effortlessly swimming between harsh distorted industrial, post-wave electro, ritual noise and more.
Stefano Rossello (:Bahntier//'s founder, Detune-X, Ketvector) provides a voice fraught with disturbing overtones and dark experimentations, Justin Bennett (Skinny Puppy / kETvECTOR / Askew) and Filippo Corradin (The Lingams and Yoni) provide a foundation of acoustic and electronic tribal rhythms with scathing modular synth tapestries. :Bahntier// always surprises fans and this release is no exception, offering a sonic concept that's sure to make it's mark.
This is The Age Of Discord, and this is the unique sound of :Bahntier//!
---
Rustblade Records kondigt de terugkeer aan van een van de meest gewaardeerde bands van de Europese post-industrial scene : Bahntier //.
Het nieuwe album wordt gekenmerkt door zijn bombastische geluid, het klinkt tegelijkertijd nieuw en klassiek met tracks die zweven tussen ruwe indus , post- wave electro , ritueel lawaai en meer van dat moois.

Stefano Rossello ( de oprichter van : Bahntier //, Detune - X en Ketvector ) zorgt met zijn stem voor een verontrustende ondertoon en allerlei donkere experimenten , Justin Bennett ( Skinny Puppy / kETvECTOR / Askew ) en Filippo CORRADIN ( De Lingams en Yoni ) voor de akoestische en elektronische tribale ritmes.
: Bahntier // verraste altijd zijn fans en dat is bij deze release ook zo.