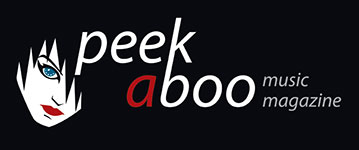 like this news item
---
---
Out in August on DVD and Blu-ray on Universal: THE WATER DIVINER
Russell Crowe's directorial debut, "The Water Diviner," is an epic and inspiring tale of one man's life-changing journey of discovery. Crowe plays Australian farmer Joshua Connor, who, in 1919, goes in search of his three missing sons, last known to have fought against the Turks in the bloody Battle of Gallipoli. Arriving in Istanbul, he is thrust into a vastly different world, where he encounters others who suffered their own losses in the conflict: Ayshe (Olga Kurylenko), a strikingly beautiful but guarded hotelier raising a child alone; her young, spirited son, Orhan (Dylan Georgiades), who finds a friend in Connor; and Major Hasan (Yilmaz Erdoğan), a Turkish officer who fought against Connor's boys and may be this father's only hope. With seemingly insurmountable obstacles in his path, Connor must travel across the battle-scarred Turkish landscape to find the truth… and his own peace.
---
Vanaf augustus op dvd en Blu-ray via Universal: THE WATER DIVINER
Drama, Oorlog
Regie: Russell Crowe
Cast: Russell Crowe, Olga Kurylenko, Yilmaz Erdogan
The Water Diviner speelt zich af vier jaar na de Slag om Gallipoli. De Australische boer Connor (Russell Crowe; Gladiator, A Beautiful Mind) reist af naar Turkije om zijn zonen te vinden die daar vermist worden. In Istanbul ontmoet hij de beeldschone Ayshe (Olga Kurylenko; Quantum of Solace), zij runt het hotel waarin hij verblijft. The Water Diviner is een exceptioneel verhaal over liefde, geloof en heldendom.