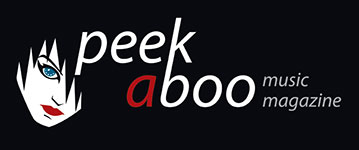 like this news item
---
---
Out on 3rd June THE WIRE: THE COMPLETE SERIES on Blu-ray™
Set in Baltimore, this show centers around the city's inner-city drug scene. It starts as mid-level drug dealer, D'Angelo Barksdale beats a murder rap. After a conversation with a judge, Det. James McNulty has been assigned to lead a joint homicide and narcotics team, in order to bring down drug kingpin Avon Barksdale. Avon Barksdale, accompanied by his right-hand man Stringer Bell, enforcer Wee-Bey and many lieutenants (including his own nephew, D'Angelo Barksdale), has to deal with law enforcement, informants in his own camp, and competition with a local rival, Omar, who's been robbing Barksdale's dealers and reselling the drugs. The supervisor of the investigation, Lt. Cedric Daniels, has to deal with his own problems, such as a corrupt bureaucracy, some of his detectives beating suspects, hard-headed but determined Det. McNulty, and a blackmailing deputy. The show depicts the lives of every part of the drug "food chain", from junkies to dealers, and from cops to politicians.
---
Op 3 juni brengt Warner Home Video de prestigieuze en bekroonde dramareeks The Wire voor de eerste keer integraal uit op Blu-ray™. Sinds de credits voor het laatst over het scherm rolden is deze serie van HBO uitgegroeid tot een wereldwijd fenomeen, en sommigen spreken zelfs van 'het beste dat ooit op televisie getoond werd'. Alle 60 afleveringen werden voor de gelegenheid geremasterd en bovendien bevat deze prachtige uitgave een pak exclusief bonusmateriaal, goed voor om en bij de 60 uur kijkplezier! Een absolute must voor elke liefhebber van hoogstaande televisie en dé remedie tegen regendagen de komende maanden.
THE WIRE: THE COMPLETE SERIES - 3 JUNI - Blu-ray™
Geniet van misschien wel de meest bejubelde dramaserie aller tijden. Gezien vanuit het perspectief van de belangrijkste personages – de politie en haar doelwit – laat The Wire een wereld zien waar het simpele onderscheid tussen goed en kwaad en tussen misdaad en straf voortdurend op de proef wordt gesteld. Het eerste seizoen van de serie ging vooral over de vaak vergeefse pogingen van de politie om te infiltreren in een drugsbende in Baltimore-West. In seizoen twee en drie werden na het escaleren van de drugszaak nieuwe verhaallijnen geïntroduceerd, met daarin meer nadruk op de arbeidersklasse en op de manier waarop de politiek omgaat met de toenemende stedelijke problematiek.