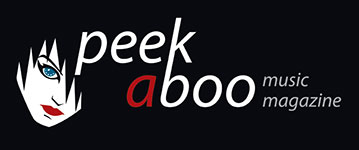 like this news item
---
---
OUR LITTLE SISTER
A film by Kore-Eda Hirokazu (Like Father Like Son, Afterlife)
With Ayase Haruka, Nagasawa Masami, Kaho and Hirose Suzu

Release in Belgium on November 18, 2015
Three sisters live together in a big house in the Japanese city of Kamakura. When their father dies, they go to the countryside for the funeral, even though the father had abandoned the family 15 years ago. There they first meet their half-sister Suzu.
---
OUR LITTLE SISTER
Een film van Hirokazu Kore-Eda (Like Father Like Son, After Life)
Met Ayase Haruka, Nagasawa Masami, Kaho en Hirose Suzu
Release in België op 18 november 2015
Drie zussen leven samen in een groot huis in de Japanse stad Kamakura. Wanneer hun vader sterft, trekken ze naar het platteland voor de begrafenis, ook al had de vader het gezin al 15 jaar geleden verlaten. Daar ontmoeten ze voor het eerst hun verlegen halfzus Suzu. Het klikt meteen tussen de vier zussen, en de drie oudere zussen besluiten Suzu te vragen om bij hen te komen wonen. Suzu stemt in, en voor de vier zussen begint een nieuw leven vol mooie ontdekkingen.