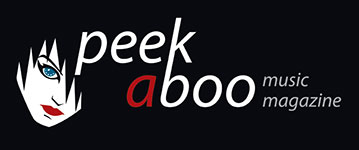 like this news item
---
---
The Walk will open the 42nd Filmfestival in Ghent
Twelve people have walked on the moon, but only one man - Philippe Petit (Joseph Gordon-Levitt) - has ever, or will ever, walk in the immense void between the World Trade Center towers. Guided by his real-life mentor, Papa Rudy (Ben Kingsley), and aided by an unlikely band of international recruits, Petit and his gang overcome long odds, betrayals, dissension and countless close calls to conceive and execute their mad plan. Robert Zemeckis, the director of such marvels as Forrest Gump, Cast Away, Back to the Future, Polar Express and Flight, again uses cutting edge technology in the service of an emotional, character-driven story. With innovative photorealistic techniques and IMAX 3D wizardry, The Walk is true big-screen cinema, a chance for moviegoers to viscerally experience the feeling of reaching the clouds. The film, a PG-rated, all-audience entertainment for moviegoers 8 to 80, unlike anything audiences have seen before, is a love letter to Paris and New York City in the 1970s,...
Director: Robert Zemeckis
Stars: Joseph Gordon-Levitt, Ben Kingsley, Charlotte Le Bon
---
The Walk vooropening van het 42e Film Fest Gent FESTIVAL
Het duizelingwekkende 'The Walk', de nieuwste film van Robert Zemeckis met Joseph Gordon-Levitt in de hoofdrol, is op 12 oktober 2015 de vooropening van het 42e Film Fest Gent. Naast 'The Walk' vertoont FFGent ook de 'Back to the Future' trilogie van Zemeckis in het kader van de 30e verjaardag van de film. Tenslotte sluit het festival af met de 15e World Soundtrack Awards, met o.a. de concertpremière van de filmmuziek van 'The Walk' in aanwezigheid van Alan Silvestri, de vaste componist van Zemeckis.
'The Walk' vertelt het waargebeurde verhaal van Philippe Petit, een Franse waaghals die tijdens de jaren zeventig over een koord tussen de New Yorkse WTC-torens danste. Publiekslieveling Joseph Gordon-Levitt geeft gestalte aan de koorddanser. De rest van de cast bestaat uit Ben Kingsley, James Badge Dale, Charlotte Le Bon en Ben Schwartz. De Oscar-winnende documentaire 'Man on Wire' zette de stunt al op een voetstuk maar Zemeckis' filmversie maakt er een 'Gravity'-achtig 3D spektakel van.
 Bestel via deze link tickets voor de exclusieve vooropening.
Artistiek directeur Patrick Duynslaegher: "Wij zijn heel blij de nieuwste krachttoer van Robert Zemeckis als vooropening te kunnen tonen van de 42e editie van Film Fest Gent. In de grote Hollywood traditie van weleer is Zemeckis zowel een commercieel succesvolle regisseur als een filmmaker met een eigen stijl en kijk op de wereld. Hij is vooral ook een briljante innovator. Veel van zijn films zijn ook technisch grensverleggend ('Forrest Gump', 'Who Framed Roger Rabbit, 'Back to the Future', 'Contact', 'Flight'). Het lijkt wel alsof Zemeckis met elke nieuwe film een andere cinematografische uitdaging aangaat. Zo ook met 'The Walk' waarin hij optimaal van de 3D technologie gebruik maakt om de toeschouwer volledig te doen opgaan in het waanzinnig avontuur van Philippe Petit. Dat die mythische torens er intussen niet meer staan maakt zijn stunt nog onwezenlijker en heroïscher."
'The Walk' komt op 14 oktober uit in de bioscoop en zal door Sony Pictures Belgium verdeeld worden.