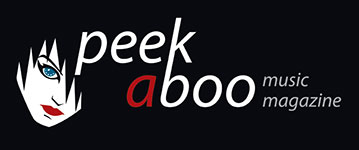 like this news item
---
---
Out in August on DVD and Blu-ray : FURIOS 7
Director: James Wan
Stars: Vin Diesel, Paul Walker, Dwayne Johnson
Dominic and his crew thought they left the criminal mercenary life behind. They defeated an international terrorist named Owen Shaw and went their seperate ways. But now, Shaw's brother, Deckard Shaw is out killing the crew one by one for revenge. Worse, a Somalian terrorist called Jakarde, and a shady government official called "Mr. Nobody" are both competing to steal a computer terrorism program called God's Eye, that can turn any technological device into a weapon. Torretto must reconvene with his team to stop Shaw and retrieve the God's Eye program while caught in a power struggle between terrorist and the United States government.
See below in the Dutch version what is added as bonus material.
---
Actie, Misdaad, Thriller
Regie: James Wan
Cast: Vin Diesel, Paul Walker, Jason Statham, Michelle Rodriguez, Jordanna Brewster, Tyrese Gibson, Dwayne Johnson, Kurt Russell
Vin Diesel, Paul Walker en Dwayne Johnson zijn samen met de rest van de cast terug in hun meest spectaculaire en emotionele avontuur tot nu toe. Ze worden opgejaagd door een koelbloedige huurmoordenaar met een Black Ops verleden (Jason Statham) die wraak wil nemen voor zijn broer. Hun enige hoop op overleven is om achter het stuur te kruipen en een ingenieus prototype van een opsporingsapparaat in handen te krijgen. Het team staat tegenover hun grootste bedreiging tot nu toe in vreemde verre plaatsen zo als Abu Dhabi en de bekende straten van Los Angeles. Om zichzelf te beschermen, moeten ze weer samenkomen als één team, als familie.
Fast & Furious 7 – DVD
Fast-7-DVD-3D
Speelduur: 131′
2.40:1
Frans Dolby Digital 5.1
Engels Dolby Digital 5.1
Ondertiteling: Engels, Frans, Nederlands
Fast & Furious 7 – BLU-RAY
Fast-7-BD-3D
Speelduur: 137′
2.40:1 – 1080p
Engels DTS-HD Master Audio 7.1
Frans DTS-Surround 5.1
Ondertiteling: Engels voor doven en slechthorenden, Frans, Nederlands, Duits
Extra's
Extended version 140″
INSIDE THE FIGHT: Hobbs vs. Shaw, Girl Fight, Dom vs. Shaw, TEJ Takes Action
SEE YOU AGAIN Music Video
DELETED SCENES: Play All, Letty at Clinic, Ramsey/Dom, Dressed Up, Letty Call From Nurse
TALKING FAST
BACK TO THE STARTING LINE
SNATCH AND GRAB
FLYING CARS
THE CARS OF FURIOUS
RACE WARS
MAKING OF THE FAST RIDE
TOWER JUMPS