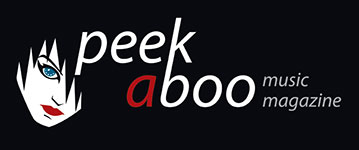 like this news item
---
---
David started making music at the end of the eighties with an ultra confidential project called Art Kinder Industrie, based in Marseille. He was the first artist to sign on the german label International Deejay Gigolo owned by DJ Hell with the maxi "Boing Bum Tschag/ Innerwood" released in 1996.
He is one of the most influencial electro french artist in the world and a pioneer of the Techno scene as soon as 1994 with a maxi released on Harthouse, Sven Vath 's mythical label. His music is characterized by an analog techno sound backed up by retro-futuristic synthesizers that take their roots as much in Front 242 and Nitzer Ebb 's EBM as in Giorgio Moroder or Bobby Orlando's disco basslines.
After having released three albums ensenced by both audiences and critics, more than a dozen EPs full of dancefloor anthems, more than fifty remixes, and having inspired DJ Hell to create International Deejay Gigolo 20 years ago, David Carretta is one of the founders of the Electro Clash movement in 1999 with his album « Catalogue Électronique » that will start an international wave from which he is the spiritual godfather.
Following the incredible success of his productions for the label Gigolo, David has been having an internatioal career spreading his Techno/ New Beat / EBM / Italo Disco in the biggest clubs and festivals around the world. He founds his own label Space Factory in 2003 on which he releases his ultimate album, the very cosmic « Rodeo Disco » in 2008. Then in 2011 he joins the label Zone, founded by The Hacker and Gesaffelstein, on which he signs two fantastic EPs : « Crash » ( with Workerpoor) and « Land Of Sin », a cold, surgical, industrial techno without any concessions.
Unknown Pleasures Records is happy to welcome in his team this essential character of the Electronic scene to celebrate his twenty years of career with the release of a compilation CD soberly called « Two Decades: A Retrospective » which includes the artist's best titles in "radio edit" format as well as a new unreleased track called Retrospective in the vein of the awesome "I feel love" Patrick Cowley dirty disco remix.
---
Het Franse Unknown Pleasure Records meldt met de nodige trots dat in december op hun label een compilatie van David Carretta verschijnt. Deze verzameling biedt een overzicht van zijn twintigjarige carrière.

David begon op het einde van de jaren tachtig met het project Art Kinder Industrie in Marseille. Hij was de eerste artiest die op het Duitse label International Deejay Gigolo van DJ Hell een contract mocht tekenen. De eerste maxi Boing Bum Tschag / Innerwood werd uitgebracht in 1996.

Carretta is één van de meest invloedrijke electro artiesten en na zijn maxi op Harthouse (Sven Vath 's mythische label) werd hij een pionier van de techno scene. Zijn muziek wordt gekenmerkt door analoge techno ondersteund door retro-futuristische synthesizers die hun wortels hebben bij zowel de EBM van Front 242 en Nitzer Ebb als bij de disco van Giorgio Moroder of Bobby Orlando.

Hij bracht drie albums uit, meer dan een dozijn EP's vol dansvloer anthems, hij maakte meer dan vijftig remixen, hij zette DJ Hell aan om International Deejay Gigolo te beginnen, David Carretta is tevens de peetvader van de Electroclash , zijn album Catalogus Électronique uit 1999 startte alles.

Na het ongelooflijke succes van zijn producties voor het Gigolo label, trok David de wereld en speelde met zijn Techno / New Beat / EBM / Italo Disco in de grootste clubs. Hij richt zijn eigen label Space Factory op in 2003 waarop hij Rodeo Disco in 2008 uitbrengt. In 2011 sloot hij zich aan bij het label Zone, dat is opgericht door The Hacker en Gesaffelstein, waarop hij twee fantastische EPs uitbrengt: Crash (met Workerpoor) en Land Of Sin.
Om zijn twintigjarige carrière te vieren brengt Unknown Pleasures Records Two decades: A Retrospective uit.