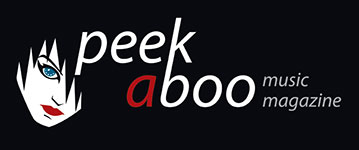 like this news item
---
---
Vemod from Trondheim/Norway are one of the most promising and visionary bands of the vibrant and eclectic contemporary metal underground and already made quite an impact in well-informed circles. Combining such diverse influences as Ulver, Dead Can Dance, Brian Eno and Paysage d'Hiver, the three musicians pursue a unique musical and aesthetical approach, thus reaching a distinct expression and atmosphere at an early stage of their career. This is showcased imposingly on their debut album "Venter På Stormene" (2012) and their few select live appearances throughout the years.
Therefore, we are very happy to welcome Vemod to the Prophecy Productions roster and accompany the band's further efforts - not only with respect to their second album, which Vemod are diligently working on at the moment, but also their upcoming live performance at Prophecy Fest in September!
J. E. Åsli on the signing: "Prophecy Productions is the ideal partner for Vemod in our pursuit and further exploration of the vast world that is atmospheric music. As we seem to share a very similar approach to music, art and aesthetics, we are both humbled and honoured to become part of such a high quality roster. This marks the beginning of a new and very exciting phase in our existence; we look forward to working on our next album as well as any other projects that may be appearing on the horizon. Let it all unfold..."