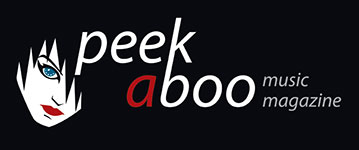 like this news item
---
---
Out on 2nd September on Warner: CAKE
The acerbic, hilarious CLAIRE SIMMONS becomes fascinated by the suicide of a woman in her chronic pain support group. As she uncovers the details of Nina's suicide and develops a poignant relationship with Nina's husband, she also grapples with her own, very raw personal tragedy.
Director: Daniel Barnz
Cast: Jennifer Aniston, Anna Kendrick, Britt Robertson, Sam Worthington, Lucy Punch, Chris Messina, Mamie Gummer, Camille Guaty
Genre: Drama
Country: USA
---
Opname in lijstjes als '10 Ridiculous Oscar Snubs' illustreren dat de filmwereld het lang niet eens was met de beslissing van The Academy om Jennifer Aniston's fenomenale acteerprestatie in Cake over het hoofd te zien bij de Oscarnominaties. Aniston's vertolking van Claire, een getormenteerde vrouw met chronische pijnen, gaat tot op het bot en toont dat de actrice meer dan alleen Rachel uit Friends is.
Cake, met ook Anna Kendrick, William H. Macy en Sam Worthington, is vanaf 2 september beschikbaar op Blu-ray™, DVD en Video on Demand.
SYNOPSIS
Claire Bennett is een cynische vrouw die erin is geslaagd om zich te vervreemden van iedereen in haar leven, met uitzondering van haar trouwe huishoudster. Daarnaast raakt ze in de ban van de zelfmoord van een vrouw uit haar praatgroep, mensen met chronische pijn. En hoe meer details ze te weten komt over de zelfmoord, hoe meer ze begint te worstelen met haar eigen tragedie.
BONUSMATERIALEN
The Icing on the CAKE: Meet the Cast
The Many Layers of CAKE: Learning to Live Again