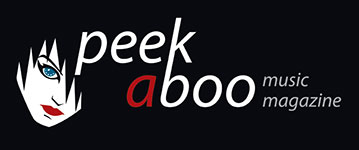 like this news item
---
---
From 6th May on Horrible Bosses 2 will be available on DVD and Blu-ray on Warner.
Director: Sean Anders
Stars: Jason Bateman, Jason Sudeikis, Charlie Day
Fed up with answering to higher-ups, Nick, Dale and Kurt decide to become their own bosses by launching their own business. But a slick investor soon pulls the rug out from under them. Outplayed and desperate, and with no legal recourse, the three would-be entrepreneurs hatch a misguided plan to kidnap the investor's adult son and ransom him to regain control of their company.
---
Hun gewone dagtaak uitvoeren bleek niet zo evident en dus proberen Nick (Jason Bateman), Dale (Charlie Day) en Kurt (Jason Sudeikis) in Horrible Bosses 2 deze keer zelf een zaak uit de grond te stampen. Al snel loopt het echter grondig fout, en dus moeten de drie amateurcriminelen de scheve situatie op hun geheel eigen wijze opnieuw recht trekken.
Naast nieuwkomers Chris Pine en Christoph Waltz zijn ook Kevin Spacey, Jamie Foxx én Jennifer Aniston opnieuw te zien. Die laatste kruipt wederom op onnavolgbare wijze in de huid van Dr. Julia Harris, de tandarts met een heel grote en ongezonde honger naar mannen.
Horrible Bosses 2 is vanaf 6 mei beschikbaar op Blu-ray™, DVD en Video on Demand. De film is ook beschikbaar als Digital Download.
SYNOPSIS
Nick, Dale en Kurt beslissen hun eigen baas te worden en samen richten ze een eigen bedrijf op. Al snel gaan ze failliet door een slechte investeerder. De wanhoop nabij, en zonder enige juridische bescherming, dokteren de drie beginnende ondernemers een plan uit om de zoon van de investeerder te ontvoeren en zo hun bedrijf terug te krijgen.
BONUSMATERIALEN
Endless Laughter Guaranteed! (DVD, BD)
Let The Sexual Healing Begin (BD)
Who Invented The Shower Buddy (BD)
Nick Kurt Dale Inc. (BD)
It's The Shower Buddy (BD)
High Speed Crash Course (BD)
Featurettes: Off The Cuff (BD)