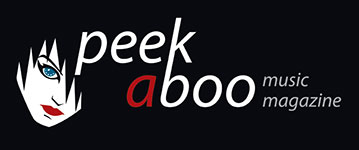 like this news item
---
---
On 17th June warner will release JUPITER ASCENDING on both DVD and Blu-ray.
Directors:Andy Wachowski (as The Wachowskis) , Lana Wachowski (as The Wachowskis)
Stars:Channing Tatum, Mila Kunis, Eddie Redmayne
Jupiter Jones was born under a night sky, with signs predicting that she was destined for great things. Now grown, Jupiter dreams of the stars but wakes up to the cold reality of a job cleaning other people's houses and an endless run of bad breaks. Only when Caine Wise, a genetically engineered ex-military hunter, arrives on Earth to track her down does Jupiter begin to glimpse the fate that has been waiting for her all along - her genetic signature marks her as next in line for an extraordinary inheritance that could alter the balance of the cosmos
---
Andy en Lana Wachowski toonden in The Matrix en Cloud Atlas al dat de mens zich qua leefwereld niet noodzakelijk hoeft te beperken tot de Aarde. Ook in het visueel verbluffende Jupiter Ascending nemen ze ons opnieuw mee naar een wereld ver buiten ons universum. Met Hollywoodsterren als Mila Kunis, Channing Tatum, Sean Bean en kersvers Oscarwinnaar Eddie Redmayne beschikt de film over een beresterke cast, en de special effects zijn, zoals we gewend zijn van The Wachowskis, van een heel hoog niveau.
Jupiter Ascending is vanaf 17 juni beschikbaar op Blu-ray™, 3D Blu-ray™, DVD en Video on Demand. De film is ook beschikbaar als Digital Download.
SYNOPSIS
Jupiter Jones (Mila Kunis) werd geboren in een nacht waarin de tekenen erop wezen dat zij voorbestemd was tot grootse dingen. Nu is ze volwassen en kan ze alleen maar dromen van de sterren, want de keiharde realiteit is dat ze overdag toiletten moet schoonmaken en het leven tot nu toe niet echt mee zit. Maar als Caine (Channing Tatum), een genetisch ontworpen soldaat, op aarde landt om haar op te sporen, ontdekt Jupiter wat de sterren voor haar in petto hadden. Haar genetische handtekening toont aan dat zij de erfgenaam is van een buitengewone erfenis die de balans in de kosmos kan veranderen.
BONUSMATERIALEN
Jupiter Jones: Destiny Is Within Us (DVD, Blu-ray™)
Jupiter Ascending: Genetically Spliced (DVD, Blu-ray™)
Caine Wise (Blu-ray™)
The Wachowskis: Minds Over Matter (Blu-ray™)
Worlds Within Worlds Within Worlds (Blu-ray™)
Bullet Time Evolved (Blu-ray™)
From Earth to Jupiter (And Everywhere in Between) (Blu-ray™)