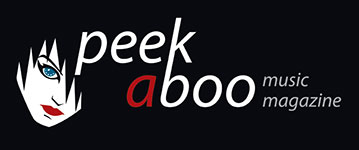 like this news item
---
---
Out on 8th July on Warner: the first season from THE 100
Creator:Jason Rothenberg
Stars:Eliza Taylor, Eli Goree, Thomas McDonell
The series is set 97 years after a devastating nuclear war wiped out almost all life on Earth. The only known survivors are the residents of twelve space stations in Earth's orbit prior to the war. The space stations banded together to form a single massive station named "The Ark", where about 2,400 people live. Resources are scarce and all crimes no matter their nature or severity are punishable by death ("floating") unless the perpetrator is under 18 years of age. After the Ark's life support systems are found to be critically failing, one hundred juvenile prisoners are declared "expendable" and sent to the surface in a last ditch attempt to determine if Earth is habitable again. The teens arrive on a beautiful planet they've only seen from space. Confronting the dangers of this rugged new world, they struggle to form a tentative community. However they discover that not all humanity was wiped out. There are people on Earth who survived the war, called "grounders" by the 100.
---
Onze goeie oude Aarde kreeg het in tal van films en series al hard te verduren, maar in het spectaculaire The 100 gaat men nog een stapje verder. Na een nucleaire ramp is de planeet herschapen tot een apocalyptische woestenij, waar zelfs lieflijke hertjes een potentieel gevaar vormen. 100 jeugddelinquenten krijgen daarom de twijfelachtige eer om te onderzoeken of leven er al dan niet mogelijk is. De serie is een hit in de Verenigde Staten en is gebaseerd op de gelijknamige bestseller van Kass Morgan. Ondertussen staat ook het derde seizoen in de steigers.
Het eerste seizoen van het fantastische The 100, genomineerd voor een Emmy, is vanaf 8 juli beschikbaar op DVD.
SYNOPSIS
Zevenennegentig jaar na een nucleaire ramp worden 100 jonge gevangenen vanaf een verouderd ruimtestation teruggestuurd naar de Aarde om de leefomstandigheden te testen. Onder hen zijn de zelfredzame Clarke, waaghals Finn en broer en zus Bellamy en Octavia. Ze moeten leren omgaan met onvoorspelbare omstandigheden, loerende roofdieren en vooral elkaar. Op het spel staat niets minder dan het voortbestaan van de gehele mensheid...

BONUSMATERIALEN
4 Creating the World of The 100 Featurettes: In the Beginning; The Ark; A New Earth and Grounders, Reapers and Mountain Men
2013 Comic-Con Panel
Audio Commentary and Unaired Scenes on the Season Finale