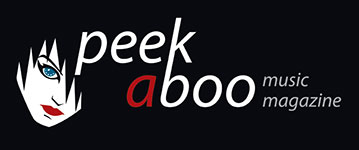 like this news item
---
---
Out on 16th September on DVD and Blu-ray: the first season of THE KNICK
In 1900, the surgeons and nurses at the Knickerbocker Hospital in New York push the bounds of medicine in a time of extremely high mortality rates and zero antibiotics. Among them is Doctor John Thackery, a celebrated and courageous surgeon pioneering new methods in the field despite his secret cocaine dependency.
Director: Steven Soderbergh
Writers: Jack Amiel, Michael Begler, Steven Katz
Starring: Clive Owen, Andre Holland, Juliet Rylance, Michael Angarano, Cara Seymour, Eric Johnson
---
Vandaag de dag verrichten chirurgen dagelijks wonderen, maar het operatiekwartier is in de verste verte niet te vergelijken met de situatie in de operatiezalen begin 20e eeuw. In The Knick, een splinternieuwe prestigieuze reeks van HBO, maken we in die periode kennis met dr. John Thackery, een arts die met onorthodoxe maar evenzeer revolutionaire methodes de grootste medische knopen probeert te ontwarren. Steven Soderbergh regisseert en Clive Owen levert als Thackery een fenomenale acteerprestatie af, waarvoor hij genomineerd werd voor een Golden Globe.
Het eerste seizoen van The Knick is vanaf 16 september beschikbaar op Blu-ray™ en DVD.
SYNOPSIS
In deze nieuwe dramaserie van regisseur Steven Soderbergh zoekt een briljante chirurg genaamd John Thackery (gespeeld door Oscar®-nominee Clive Owen) de grenzen op van de geneeskunde, van de moraal en van rassenverhoudingen in het jaar 1900. Een ziekenhuis in de binnenstad van New York genaamd The Knick (afkorting van The Knickerbocker Hospital) komt in de problemen door het vertrek van geldschieters, steeds meer arme patiënten en door financieel mismanagement.
Eén van de overgebleven helden in het ziekenhuis is Thackery, die zijn best doet om medische raadsels op te lossen terwijl hij een cocaïneverslaving ontwikkelt. Tegen zijn zin in moet hij gaan samenwerken met de jonge dokter Algernon Edwards (André Holland), die Thackery naar de kroon lijkt te gaan steken.