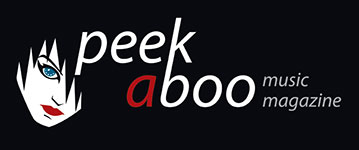 like this news item
---
---
On 17th June Warner releases the second season from MAJOR CRIMES on DVD.
Creator:James Duff
Stars:Mary McDonnell, G.W. Bailey, Tony Denison
Following the departure of Deputy Chief Brenda Leigh Johnson from the Los Angeles Police Department, Captain Sharon Raydor (McDonnell) is selected as the new head of its fictional Major Crimes Division. Throughout Season 1, she faces the challenge of earning the trust and loyalty of her officers, who are still in shock over Johnson's exit, while trying to close the department's highest-profile cases. Ambitious young detective Amy Sykes (Giovanni) also joins the Major Crimes Division.
Raydor decides to house Rusty Beck (Graham Patrick Martin), the key witness for the Stroh (Billy Burke) case, in her own home, paying for him to attend the Catholic high school her children attended. In Season 2, Deputy District Attorney Emma Rios (Velasquez) is introduced as part of the prosecution team on the Stroh case.

Major Crimes: Personal Conviction
Behind The Scenes: A Look Forward
Deleted Scene
---
Brenda Leigh Johnson is dan wel vertrokken, dat wil niet zeggen dat het gespuis van Los Angeles op beide oren kan slapen. In deze spin-off van het met een Golden Globe bekroonde The Closer zien we hoe een team toegewijde rechercheurs, onder leiding van taaie tante Sharon Raydor (Mary McDonnell, Battlestar Galactica, Grey's Anatomy) de grootste misdaadzaken uit The City of Angels probeert op te lossen.
Het tweede seizoen van Major Crimes is vanaf 17 juni beschikbaar op DVD.
SYNOPSIS
Van het oplossen van de moord op de vrouw van een filmregisseur, tot het opsporen van een seriemoordenaar die in de huizen van zijn slachtoffers gaat wonen, tot de verbijsterende dood van een student van goede afkomst die in een door bendes overspoelde buurt woont: seizoen twee brengt je het betere misdaadwerk en de persoonlijke perikelen van de toegewijde professionals van Major Crimes.

BONUSMATERIALEN
Major Crimes: Personal Conviction
Behind The Scenes: A Look Forward
Deleted Scene