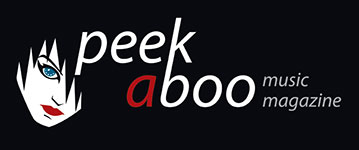 like this news item
---
---
Available from 8th July on both DVD and Blu-ray: the third season of PERSON OF INTEREST
Creator: Jonathan Nolan
Stars: Jim Caviezel, Taraji P. Henson, Kevin Chapman
A billionaire software-genius named Harold Finch creates a Machine for the government that is designed to detect acts of terror before they can happen, by monitoring the entire world through every cell-phone, email and surveillance camera. Finch discovered that the machine sees everything, potential terrorist acts and violent crimes that involve ordinary people. When the government considered violent crimes between normal people "irrelevant", Finch built a back door into the system that gives him the social security number of a person involved in a future violent crime so he could act. Partnered with John Reese, an ex-CIA agent, the two work in secret to prevent violent crimes before they can happen. Eventually their activities lead to being hunted by the New York Police Department, CIA Agents in pursuit of Reese who was listed as dead, a computer hacker named Root who wants access to the Machine, and government officials who want to keep all knowledge of the Machine a complete secret.
---
In het derde seizoen van Person of Interest krijgen de excentrieke miljardair Finch en de bikkelharde Mr. Reese de hulp van agente Sameen Shaw, en dat levert vuurwerk op! De reeks is ontsproten uit het brein van Jonathan Nolan (The Dark Knight, The Dark Knight Rises) en J.J. Abrams, de man die straks de Star Wars - franchise nieuw leven inblaast, neemt plaats in de producerstoel. U bent alvast verkocht, want de reeks staat inmiddels in de top 20 van best bekeken Amerikaanse series in de Benelux!
Het derde seizoen van Person of Interest is vanaf 8 juli beschikbaar op Blu-ray™ en DVD.
SYNOPSIS
Technisch wonder Harold Finch (Michael Emerson) en ex-detective van de CIA John Reese (Jim Caviezel) gaan samenwerken met freelance agent Sameen Shaw (Sarah Shahi) om levens te redden en te vechten voor het recht, terwijl NYPD-detectives Joss Carter (Taraji P. Henson) en Lionel Fusco (Kevin Chapman) uiteindelijk het criminele politiecomplot "HR" oprollen - maar tegen een tragische prijs.
BONUSMATERIALEN
Person of Interest: The Future of A.I.
2013 Comic-Con® Panel
Saying Goodbye to a Friend
Bear on Set
Digital Comic One-Shots
Season Finale Deus Ex Machina Commentary by Michael Emerson
Gag Reel