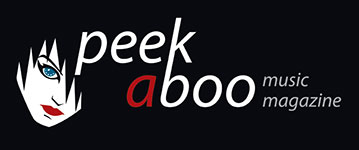 like this news item
---
---
Out on 19th August on warner on DVD and Blu-ray: the third season of STRIKE BACK
Cinemax's first scripted primetime drama series returns. A high-octane, globe-spanning thriller, Strike Back focuses on two members of Section 20, a secret British anti-terrorist organization: Michael Stonebridge (Philip Winchester), a consummate British soldier still struggling to overcome tragedy in his life, and Damien Scott (Sullivan Stapleton), a disgraced U.S. Delta Force operative who has found redemption with S-20. In Season 3, the series will have a true global canvas, opening in Colombia - with parallel missions in Beirut, Budapest, Russia, and Germany - and following a trail of drug money that is funding terrorists in the Middle East.
Actors: Richard Armitage, Sullivan Stapleton, Rhashan Stone, Philip Winchester
Directors: Michael J. Bassett
Format: Multiple Formats, Color, Widescreen, NTSC
---
Goed nieuws voor de liefhebbers van keiharde actie, want Strike Back, Cinemax' eerste primetime dramaserie, is terug! In het derde seizoen trekken de heren van Section 20 onder andere in Colombia, Boedapest, Rusland en Duitsland ten strijde. Geniet van 10 afleveringen boordevol razend spannende missies en haal het derde seizoen van Strike Back vanaf 19 augustus in huis!
SYNOPSIS
Strike Back is een spannende thriller die de hele wereld over reist. De serie gaat over twee leden van Section 20, een geheime Britse antiterreurorganisatie: Michael Stonebridge (Philip Winchester) – een ervaren Britse soldaat die worstelt met gebeurtenissen die zijn leven getekend hebben – en Damien Scott (Sullivan Stapleton), een voormalig lid van Delta Force die iets goed te maken heeft en verlossing vindt bij S-20.
In seizoen 3 ziet Strike Back alle uithoeken van de wereld: de serie opent in Colombia en er zijn missies in Beiroet, Boedapest, Rusland en Duitsland. Het spoor leidt uiteindelijk naar het Midden-Oosten, waar met drugsgeld terrorisme wordt gefinancierd.
BONUSMATERIALEN
Audio Commentary met Cast & Crew
9 'How To Strike Back' Featurettes