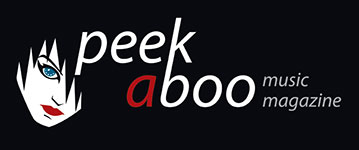 like this news item
---
---
Cherry Red Records releases a box by Alien Sex Fiend. This is what you can find in here:
• Second set of four albums of deep fried proto electro punk from London's industrial goth figureheads, covering the period 1987-1992.
• Four albums packaged in mini LP sleeve replicas + booklet.
• Volume One (released February 2015) was a huge success – the band's core audience remains strong, and fans in the United States and mainland Europe (especially Germany) continue to retain their enthusiasm for the band.
• Selected in conjunction with Nik and Mrs Fiend, the tracklist also contains single highlights, B-sides, rarities and remixes.
• Produced with the approval and involvement of Nik and Mrs Fiend themselves!
• Way ahead of their time, ASF's fusion of electronic rhythms, synthesisers, samples and rewired, carefree insanity sincerely warrants rediscovery. This set covers a period which saw the band branch out into American success and perform several riotous tours across Europe.
• The band remain active, still performing their hybrid blend of psychedelic electro rock and unhinged industrial confessionals to ecstatic crowds and producing new material.
Track Listing:
DISC ONE
HERE CUM GERMS
THE IMPOSSIBLE MISSION
1. HERE CUM GERMS (RAVI-MIX #9)
2. ISOLATION
3. MY BRAIN IS IN THE CUPBOARD – ABOVE THE KITCHEN SINK
4. YOU ARE SOUL
5. DEATH
6. BOOTS ON!
BONUS TRACKS
7. HURRICANE FIGHTER PLANE
8. HURRICANE FIGHTER DUB
9. IT LIVES AGAIN
10. THEY ALL CALL ME CRAZEE
11. CAMEL, CAMEL
12. STUFF THE TURKEY
DISC TWO
ANOTHER PLANET
1. BUN-HO!
2. EVERYBODY'S DREAM
3. RADIANT CITY
4. SPOT YOUR LUCKY WARTS
5. SAMPLE MY SAUSAGE
6. OUTER LIMITS
7. INSTANT KARMA SUTRA…
8. SO MUCH TO DO – SO LITTLE TIME…
9. ALIEN
10. WILD GREEN FIENDY LIQUID
11. NIGHTMARE ZONE
12. BUN-HO! (TIME AFTER TIME)
13. ANOTHER PLANET
BONUS TRACKS
14. HAUNTED HOUSE
15. SILVER MACHINE
16. SATISFACTION
17. EVERYBODY'S DREAM (Demo)
18. BUN HO! (Cranium Mix)
19. BUN HO! (Time Gentlemen Please)
DISC THREE
CURSE
1. KATCH 22 (I. YOU / II. ALONG CUMS REALITY / III. HUBBLE BUBBLE /
IV. GOODBYE TO SPACE)
2. NOW I'M FEELING ZOMBIEFIED
3. STRESS
4. BLESSINGS OF THE STATE
5. EAT! EAT! EAT! (AN EYE FOR AN EYE)
6. AIN'T GOT TIME TO BLEED
7. BLEEDING REPRISE
8. DALI-ISMS
9. BURGER BAR BABY
10. I THINK I
BONUS TRACKS
11. MAD DADDY DRIVES A U.F.O.
12. WUTHERING WIND
13. RADIO JIMI
14. HANDS OF THE SILKEN
15. BLESSING IN DISGUISE
16. PSCYHE OUT ZOMBIE DUB
17. CURSE OF THE MANIC MAXI
18. BIM (EDIT)
DISC FOUR
OPEN HEAD SURGERY
1. CLOCKWORK BANANA BANANA-MOON
2. MAGIC
3. CLASS OF '69
4. ALIENSEXFIEND
5. COMA
6. LICKIN' MA BONE
7. STRE$$ED OUT!
8. B-B-BONE BOOGIE
BONUS TRACKS
9. COMATOSE -THE ULTRA MIX
10. MRS. FIEND GOES TO OUTER SPACE…(EDIT)
11. MAGIC (VERSION)