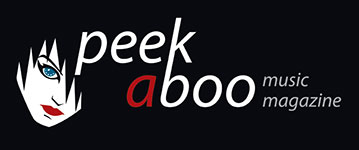 like this news item
---
---
The posters already were for a while on our site: Anne Clark plays on 5th March 2016 in Belgium (Retie) and on 11th March in the Netherlands (Heerlen), but we have to add something. It will be the last time that you can see the legendary lady on stage, because Anne thinks that after 36 years the time has come to stop.
The last concerts (see the complete list below) will be played with her musical partner and producer herrB with whom she recorded the EPs Fairy Tales From The Underground and Life Wires.
03.03. Wilhelmshaven, Pumpwerk
04.03. NL-Hengelo, Metropool
05.03. BE-Retie, GC Den Dries
09.03. Freiburg, Jazzhaus
10.03. Karlsruhe, Tollhaus
11.03. NL-Heerlen, Niewe Nor
12.03. NL-Zeist, De Peppel
13.03. Celle, CD Kaserne
14.03. Hamburg, Mojo
17.03. Saarbrücken, Garage
18.03. Bielefeld, Forum
19.03. Wiesbaden, Alte Schmelze
20.03. Bonn, Harmonie
21.03. Reutlingen, FranzK
22.03. Marburg, KFZ
23.03. Jena, F-Haus
24.03. Potsdam, Lindenpark
26.03. Dresden, Strasse E
27.03. Rostock, Mau Club
22.06. Kiel, Kieler Woche
24.06. Sandersleben, Sportplatz
---
De affiches stonden al een tijdje op onze site: Anne Clark speelt op 5 maart 2016 in België (Retie) en op 11 maart in Nederland (Heerlen), maar daar komt één grote aanvulling bij. Het zal de allerlaatste keer zijn dat je de legendarische dame op een podium kan zien, want na 36 jaar vindt Anne Clark dat het tijd is om te stoppen.
De laatste concerten (onderaan het volledige lijstje) worden opgevoerd met haar muzikale partner en producent herrB met wie ze de ep's Fairytales From The Underground en Life Wires opnam.
03.03. Wilhelmshaven, Pumpwerk
04.03. NL-Hengelo, Metropool
05.03. BE-Retie, GC Den Dries
09.03. Freiburg, Jazzhaus
10.03. Karlsruhe, Tollhaus
11.03. NL-Heerlen, Niewe Nor
12.03. NL-Zeist, De Peppel
13.03. Celle, CD Kaserne
14.03. Hamburg, Mojo
17.03. Saarbrücken, Garage
18.03. Bielefeld, Forum
19.03. Wiesbaden, Alte Schmelze
20.03. Bonn, Harmonie
21.03. Reutlingen, FranzK
22.03. Marburg, KFZ
23.03. Jena, F-Haus
24.03. Potsdam, Lindenpark
26.03. Dresden, Strasse E
27.03. Rostock, Mau Club
22.06. Kiel, Kieler Woche
24.06. Sandersleben, Sportplatz