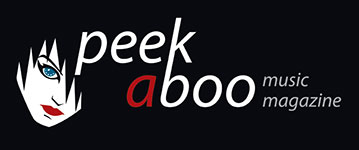 like this news item
---
---
"A Worthy Compensation" was one of last year's electro pop pearls, and now the trio comes up with something new. The EP "She Cried" is a 7 track mini album with one of the record's strongest songs. Once again, Olaf Wollschläger produced the effort, and we like the a-side in particular , the Human League cover "The Black Hit Of Space". "She Cries" will come out soon, we will shortly announce the release date.
Musically, the song builds a bridge from our 80s roots to the Beborn Beton signature sound of today. Singer Stefan Netschio about the album:
"Very pleased with the overwhelming response to our album "A Worthy Compensation", we would like to express our gratitude to our fans for their loyalty and patience and warmly recommend our newest release. As main title we chose the fan favourite "She Cried", that lyric-wise reflects that part of being musicians that we love the most, the thing that sets our hearts afire: being onstage, performing our songs and staying in touch with our fans."