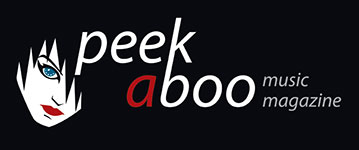 like this news item
---
---
Third full CD on EE Tapes, honoured and excited!
This charming couple from Wallonia [Benedict G and B. Ghola from Insane Music] started as BeNe GeSSeRiT in 1981 and never stopped making music ever since.
Obviously new studio recording equipment was needed over the years, which remodeled their style but never their true spirit: this is supercool insane music!
We had the privilege to select most of the exclusive tracks for this particular album, a weird experience, having no songtitles nor infos at all!
Eccentric ???? Yes Ssssir!!!!
With a little guitar help from Daniel Malempré (M.A.L.) on 2 tracks.
Comes in a 6-panel digipak limited to 400 copies including a 2-sided full-colour photo insert.