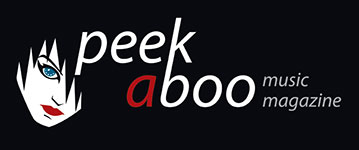 like this news item
---
---
With Michael Plaster of SoulWhirlingSomewhere on vocals
Featuring Sam's delicate acoustic guitar work and a stirring vocal performance from Michael Plaster (and drums from The Dresden Doll's Brian Viglione), these four songs are interconnected, intimate stories of a broken heart. Bike Shop, Sam's fifth consecutively-funded Kickstarter project, displays the tenderest side of Blacktape.
Only one of the four songs will be included on Black Tape For A Blue Girl's August 12th CD. These fleeting moments, their 11th studio album, is 70 minutes of powerful, gorgeously yearning tracks, born from the same place as their classic 90s releases Remnants of a deeper purity and A chaos of desire.
Sam says, "The tracks on the EP are quite different from the ones on the album; they are sparse and sensitive pieces written for Michael's vocals. They're up close and personal reflections on places and moments, asking how things fell apart. I wrote 'Bike shop' and when Michael got involved I quickly wrote three additional songs to tell more of the story of the character. But these weren't the direction I was taking the album. I decided to put them together on this EP as a stand-alone piece outside the context of These fleeting
The EP can be pre-ordered now! Not only on vinyl, but can be streamed or download on Bandcamp as well.