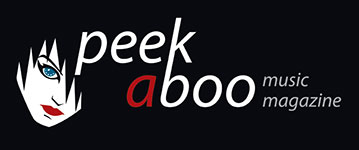 like this news item
---
---
This week the Russian Prime Minister Medvedev shamelessly announced that the Cold War was back. Of course that needs a soundtrack , and who can could do better than Arbeid Adelt!? Those who heard Slik, know that the trio is completely back and they are on stage better than ever before: armed with analog synths and angry guitar sounds.
If you have not seen their tour yet , you can avoid some spanking by seeing them on Friday, 19th February in Vooruit (Ghent) , the opening will be Meneer Michiels.
More information can be found in the link below.
---
Deze week verkondigde de Russische premier Medvedev zonder blikken of blozen dat de Koude Oorlog opnieuw woedt. Daar hoort natuurlijk een soundtrack bij, en wie kan daar beter voor zorgen dan Arbeid Adelt! Wie Slik hoorde, weet dat het trio helemaal terug is en ook live staan ze met hun analoge synths en gitaargeweld meer dan ooit hun mannetje.
Indien je hun toer nog niet hebt gezien, kun je billenkoek vermijden door op vrijdag 19 februari in de Vooruit te zijn, want Arbeid Adelt! zal er ook zijn, met in het voorprogramma Meneer Michiels.
Meer info vind je in de onderstaande link.