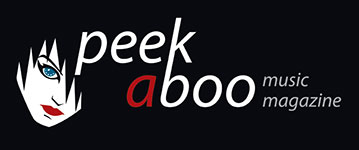 like this news item
---
---
ConSouling Sounds, the record label of Ghent, proudly announces the new album by Amenra: Alive.
The release is scheduled on 15th April, not coincidentally the same day the band will play on Roadburn Festival. Alive is a collection of acoustic tracks of old and new songs by Amenra, and the new album (on CD and vinyl) also contains two covers, one of them is Parabol by Tool.
---
Het Gentse platenlabel Consouling Sounds kondigt met trots het nieuwe album van Amenra, Alive, aan.
De release is voorzien op 15 april, niet toevallig de dag waarop zij ook op het Roadburn Festival zullen staan. Alive is een verzameling akoestische tracks van oude en nieuwe nummers van Amenra, maar de nieuwe plaat (op cd en vinyl) bevat tevens twee covers, waarvan Parabol van Tool er één van is.