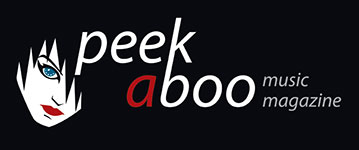 like this news item
---
Crammed Discs is pleased to present Les Zouzes, the first video for Aquaserge's upcoming Guerre EP
25th of June 2016, 16:06
---
Experimental pop band Aquaserge has been a subterranean driving force in the international music scene for the last few years, inspiring and influencing countless musicians. Formed in south-western France, the band has moved around, some of its members also becoming part of Tame Impala, Stereolab and Melody's Echo Chamber, as well as working with Japanese band Acid Mothers Temple.
Aquaserge's resolutely polymorphous music draws from sources as diverse as original psych pop, free jazz, noise, vintage French film music, pataphysics, and the most adventurous side of '60s/'70s rock (say, from kraut to Canterbury to cult Gallic bands such as ZNR). All absorbed and playfully transmuted to create their own unique, cinematic sound. Their tracks include instrumental excursions, intriguing harmonies, and pristine pop songs, always ready to joyfully burst at the seams.
Freshly signed to Crammed Discs, the band is about to release the Guerre EP in September ("War EP", which also reads phonetically as "War and Peace" in French), while their new album will come out in early 2017.