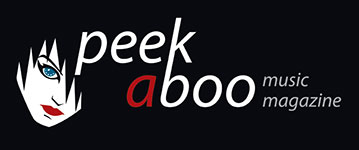 like this news item
---
---
Crash Course In Science have release another 12" on Dark Entries Records. After the successful re-issue release of their long sold-out original and main artefact, the 12" 'Signals From Pier Thirteen', the follow up 12" release couldn't be long in coming.
The original "Jump Over Barrels" was recorded at the Third Story Studio in Philadelphia in 1981, one year after "Signals From Pier Thirteen". The songs remained unmixed and unreleased at that time for a proposed album titled "Near Marineland". Lyrically the song tackles overcoming obstacles, be them self imposed or otherwise with vocals interplay between Michael and Mallory.
On the A Side are the original mix and a demo mix from 1981. Then on the flip is a brand new remix by prolific Ann Arbor producer Charles Manier, a pseudonym of Tadd Mullinix, who toughens up the track. Also included is an unreleased demo version of the song from 1980, possibly at its rawest and stripped down skeleton.
All songs have been remastered for vinyl by George Horn at Fantasy Studios in Berkeley. Housed in a custom-made jacket by our in-house designer Eloise Leigh that incorporates abstract barrel symbols rolling in different positions with the jumping squiggles also changing accordingly riffs of synth knobs and sound wave visuals.
---
Crash Course In Science hebben een nieuwe 12" uit op Dark Entries Records. Na de succesvolle re-issue release van hun lange uitverkochte en de belangrijkste artefact, de 12" 'signals from Pier Thirteen, kon deze follow-up 12" niet lang op zich wachten.
Het originele "Jump Over Barrels" werd opgenomen in de Third Story Studio (Philadelphia) in 1981, een jaar na "signals From Pier Thirteen" werd gereleased. Het nummer werd opgenomen voor het destijds geplande album "Near Marineland" maar bleef bleef on-gemixt en ongereleased. Het nummer gaat over het overwinnen van obstakels, al dan niet zelf veroorzaakt, maar met een mooie de wisselwerking tussen Michael en Mallory's stemmen.
Op de A-kant zijn de originele mix en een demo mix van 1981 terug te vinden. Op de andere zijde prijkt dan weer gloednieuwe retestrakke remix van Ann Arbor producer Charles Manier, of het alter ego van Tadd Mullinix. Daarnaast staat er ook nog onuitgebrachte demo-versie van dit lied uit 1980, in zijn meest ruwe en minimale versie.
Alle nummers zijn ge-remasterd voor vinyl door George Horn in de Fantasy Studios, Berkeley. Op de hoes prijkt een ontwerp van in-house designer Eloise Leigh met abstracte symbolen en vaten in verschillende posities met daarin een van positie veranderende klotsende vloeistof, die ook kunnen verwijzen naar veranderende muziekgolven en knoppen van een analogue synthesizer.