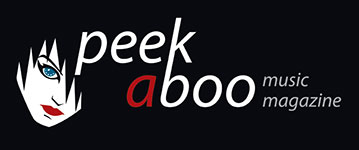 like this news item
---
---
In the meantime it seems like routine that we announce a new name on Sinner's Day. But every time, the organisation surprises us. Today we can confirm Gabriel Delgado-Lopez and Robert Görl, or for experts the inventors of EBM or simply DAF.
Previously PiL, Tuxedomoon, The Cassandra Complex and The Sisters Of Mercy were confirmed.
Sinner's Day is in Hasselt on Sunday 20th November.
---
Het lijkt wel routine, om de haverklap een naam op Sinner's Day aan te kondigen. Vandaag kunnen we je de komst van Gabriel Delgado-Lopez en Robert Görl bevestigen, voor de kenners de uitvinders van EBM of gewoonweg DAF dus.
Eerder waren al PiL, Tuxedomoon, The Cassandra Complex en The Sisters Of Mercy al aangekondigd.
Sinner's Day gaat door in Hasselt op zondag 20 november.