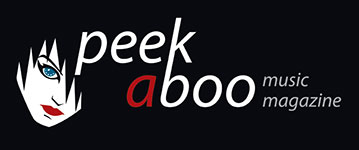 like this news item
---
---
The world is no field of flowers, and everyone makes the experiences at least once in a lifetime, that where the light exists, there is also darkness.
Leszek "Morph" Trzaska (vocals, guitar, compositions) was a singer and bassist in many metal / hard rock projects since year 2000 and he created Dark Side Eons in 2012. Together with Kate "Moonskin" Trzaska (synthesizer / programming), which joined the band in 2014, the two musicians started to play their first shows already in the same year.
The debut album, which was created between 2014 and 2016 contains 12 energetic songs, that transport the feeing to take a journey though endless depths of human soul, through the universe and the wholeness of a life. Every song tells it's own story and the multifacetedness of the whole album are not at least the result of the various influences of Minimal, Dark Wave, Gothic Rock and Post Punk, that give DARK SIDE EONS their unique sound.