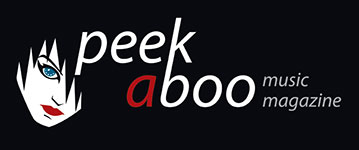 like this news item
---

---
Elvya Dulcimer is one of the artists you soon can see at Black Easter. Elvya's CD recently was hailed on our pages, and now her debut is nominated to win the Bastaard Fantasy Awards. The other names are strong contenders: Omnia, Rastaban , Soar Patrol and The Dolmen. It is not some jury that will decide who will win, but the public. If you want to support Elvyra, and who wants not, can vote for her on this website.
---
Elvya Dulcimer is natuurlijk één van de artiesten die je binnenkort op Black Easter kan bewonderen. De organisatoren hebben meer dan goede smaak, want de cd van Elvya die op onze pagina's werd bejubeld is onlangs genomineerd voor Bastaard Fantasy Awards. De andere namen zijn niet meteen de eerste de beste, want ook Omnia, Rastaban, Soar Patrol en The Dolmen dingen mee naar een award.

Het is niet een of andere jury die zal bepalen wie een beeldje op de schouw mag zetten, maar wel het publiek. Indien je Elvyra wil steunen, en wie wil dat niet, kan op deze website alvast zijn stem uitbrengen.