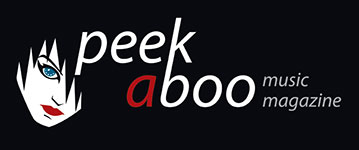 like this news item
---
---
We have some exclusive news from the Kirlian Camera-front, and it all has to do with Spectra*Paris.
A new album and singles have been produced by Elena Alice Fossi (Kirlian Camera/Alice Neve Fox/Stalingrad Valkyrie)+Angelo Bergamini (Kirlian Camera-Division KPax/Stalingrad Walkyrie/Uranium USSR 1972) + John Fryer (Depeche Mode/Nine Inch Nails/This Mortal Coil-Black Needle Noise producer).
Everything has radically changed in the band as well, which is no longer an all-female team. "STAR BUBBLES" is the single, ready to be launched, while the album, ready as well, is "RETROMACHINE BETTY".
A possible SPECTRA*paris second single might be "ALICE (GEISTERSTERNE)". Such works might see the light within 3 months approximately, say on late August 2016. S*P style has changed too, being today massively influenced by electronics, kind of synthetic future-rock showing off retro-nostalgia glamorous taste.
Kraftwerk+Moroder+Blondie+J.M.Jarre+OMD all mixed up with today's cutting edge music technology and lot of passionate playful attitude might be taken as being the effective ingredients of such a brand new work!
Meantime, Elena Alice's SPECTRA*paris has released a new single along with John Fryer's Black Needle Noise, titled "Naughty Girl".
EAF/S*P once again is releasing a club/radio single as a guest for John Rox's new single "Social Lovers".
Release date: May 23rd.