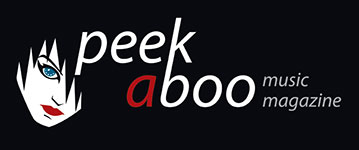 like this news item
---
---
Lavi Ebbel is back. Three years ago the Belgian band already released the compilation Guns and Crêpe Flambée, but now founder Luckas Vander Taelen is working on a new CD.
Today Lavvi Ebbel consists of Kloot Per W who is replacing the deceased bassist Francis Gheys, drummer Erik De Wit, on guitars Chris Van Ransbeeck and Marc De Wit, on piano Bea Van Ransbeeck and as singers Kristien D' Haeger and (of course) Luckas Vander Taelen, plus the trumpeter Jan Weuts.
There is new single out: Wir Schaffen Das!, and of course that is a nod to the famous statement of Angela Merkel.
Below you can discover the track.
---
Lavi Ebbel is weer helemaal terug. Drie jaar geleden was er al wat nieuw leven met Guns and Crêpe Flambée, maar op deze plaat ging het om oudere tracks.
Blijkbaar heeft Luckas Vander Taelen er volop zin, want de band werkt aan een nieuwe cd.
Tegenwoordig bestaat Lavvi Ebbel uit Kloot Per W die de overleden bassist Francis Gheys vervangt, drummer Erik De Wit, op de gitaren Chris Van Ransbeeck en Marc De Wit, op piano Bea Van Ransbeeck en als zangers Kristien D'Haeger en (natuurlijk) Luckas Vander Taelen. En er is zelfs plaats voor een trompetist: Jan Weuts.
Er is ondertussen een nieuwe single: Wir Schaffen Das!, en dat is natuurlijk een knipoog naar de beroemde uitspraak van Angela Merkel.