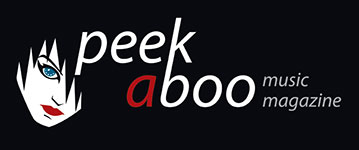 like this news item
---
---
Raw, unpolished, with rough edges. Keeping the vibrancy and authenticity of the concert sound without brandishing or producing it to death. It is just what it is, and it is what it was: live. The recordings were not tampered with overdubs, cuts or new elements but kept the way they were. Which is why you feel the power unfolding and capturing your senses. Face to face with the energy and magic of a real concert experience – this is probably the best description of how this album turned out, recorded at Diary of Dreams' Grau im Licht tour in Hamburg, Leipzig and Berlin in November 2015.
reLive is also ideal for (re)discovering the live energy of one of the stalwarts of the dark music scene. On stage, the melancholic bombast excesses come alive as new and sometimes completely different experiences. If you haven't seen Diary of Dreams live yet, this is the best way to enjoy them - with this work or live on stage.
With roughly 600 concerts in 40 different countries, Diary of Dreams are one of the internationally most active and successful dark electro bands. Welcome to the world of Diary of Dreams.